Skyfire's Marry a Millionaire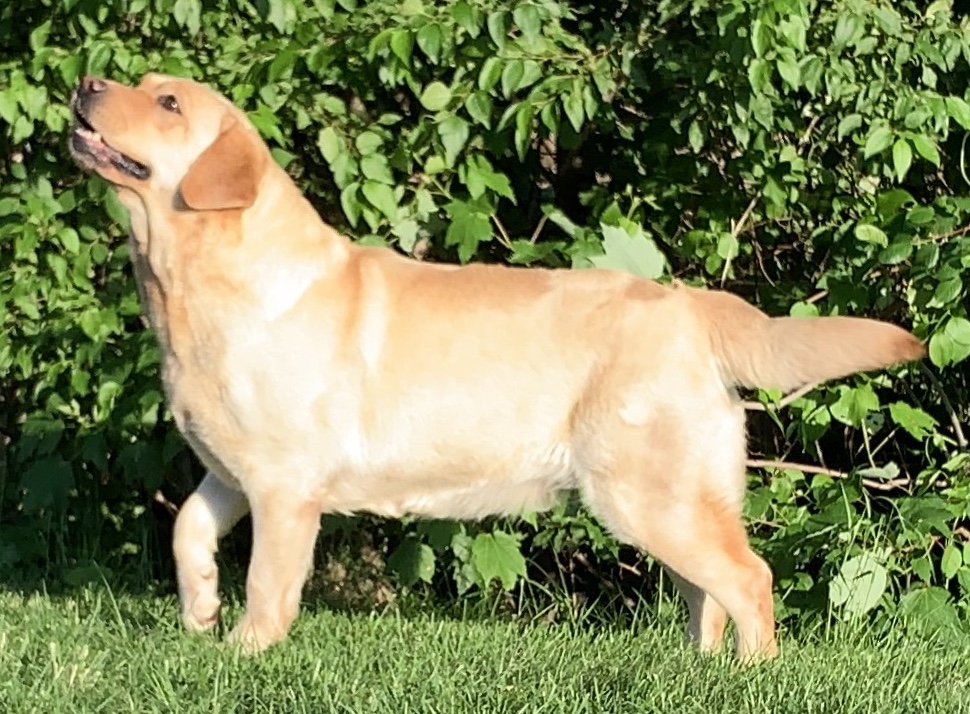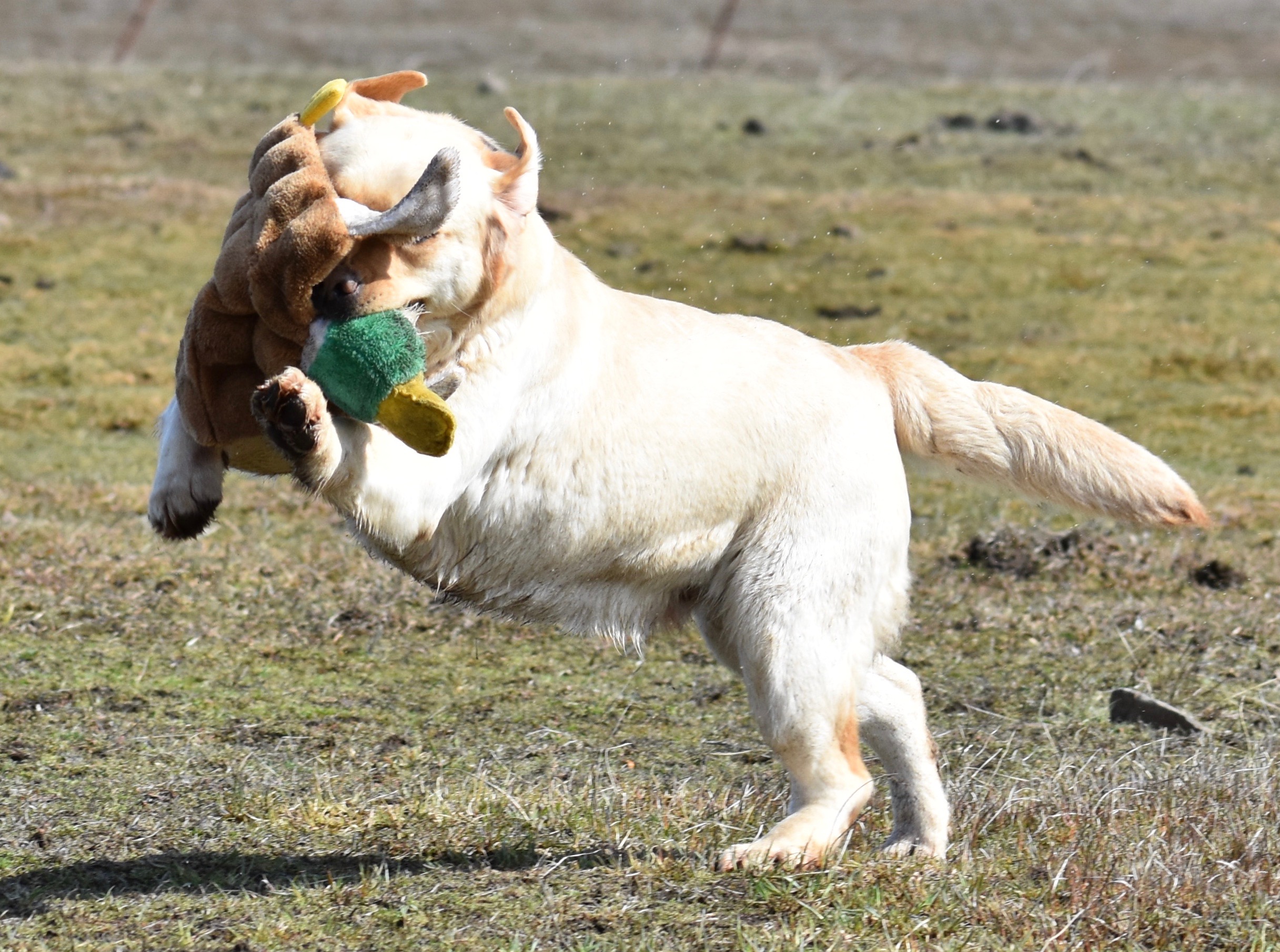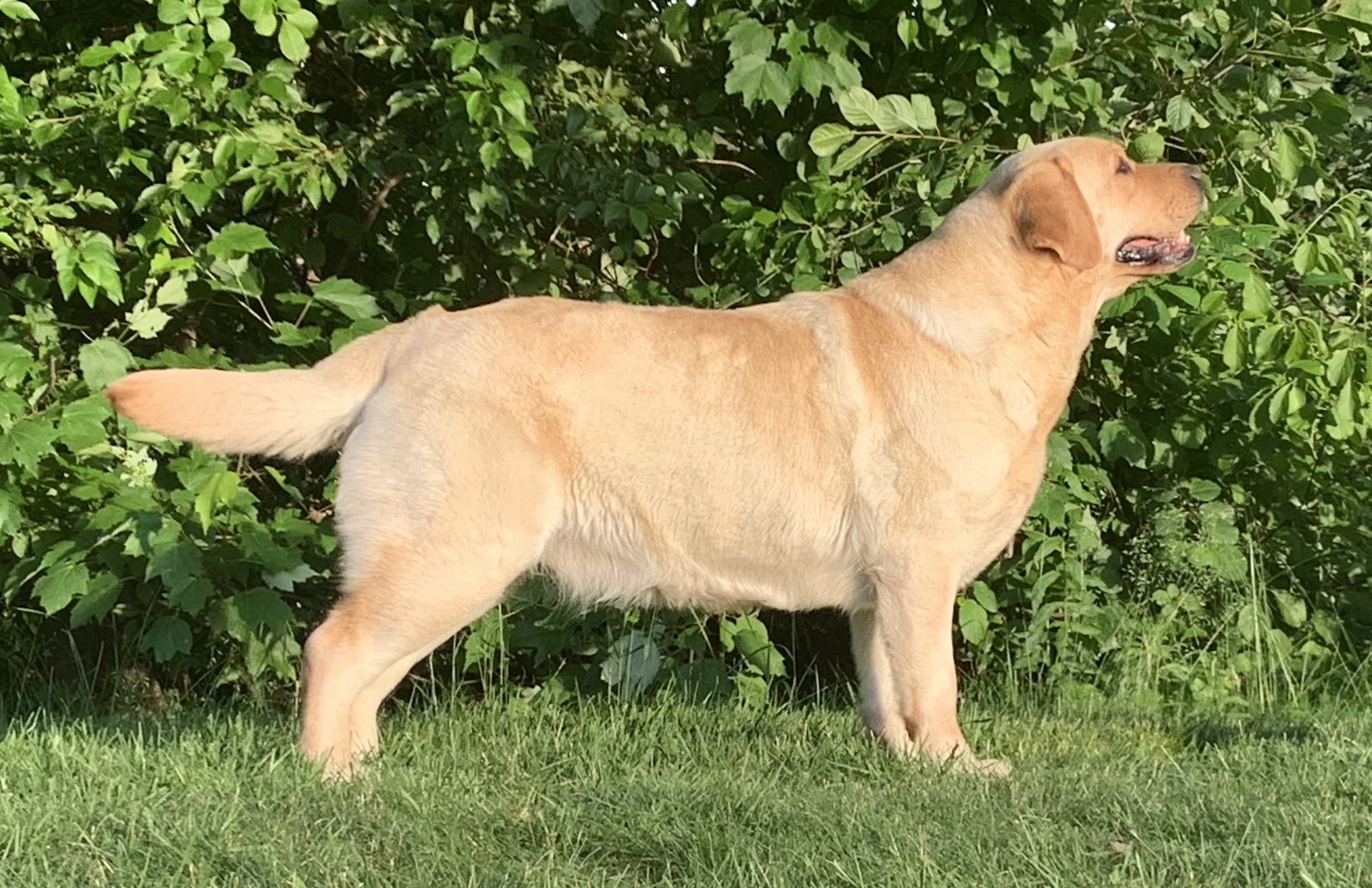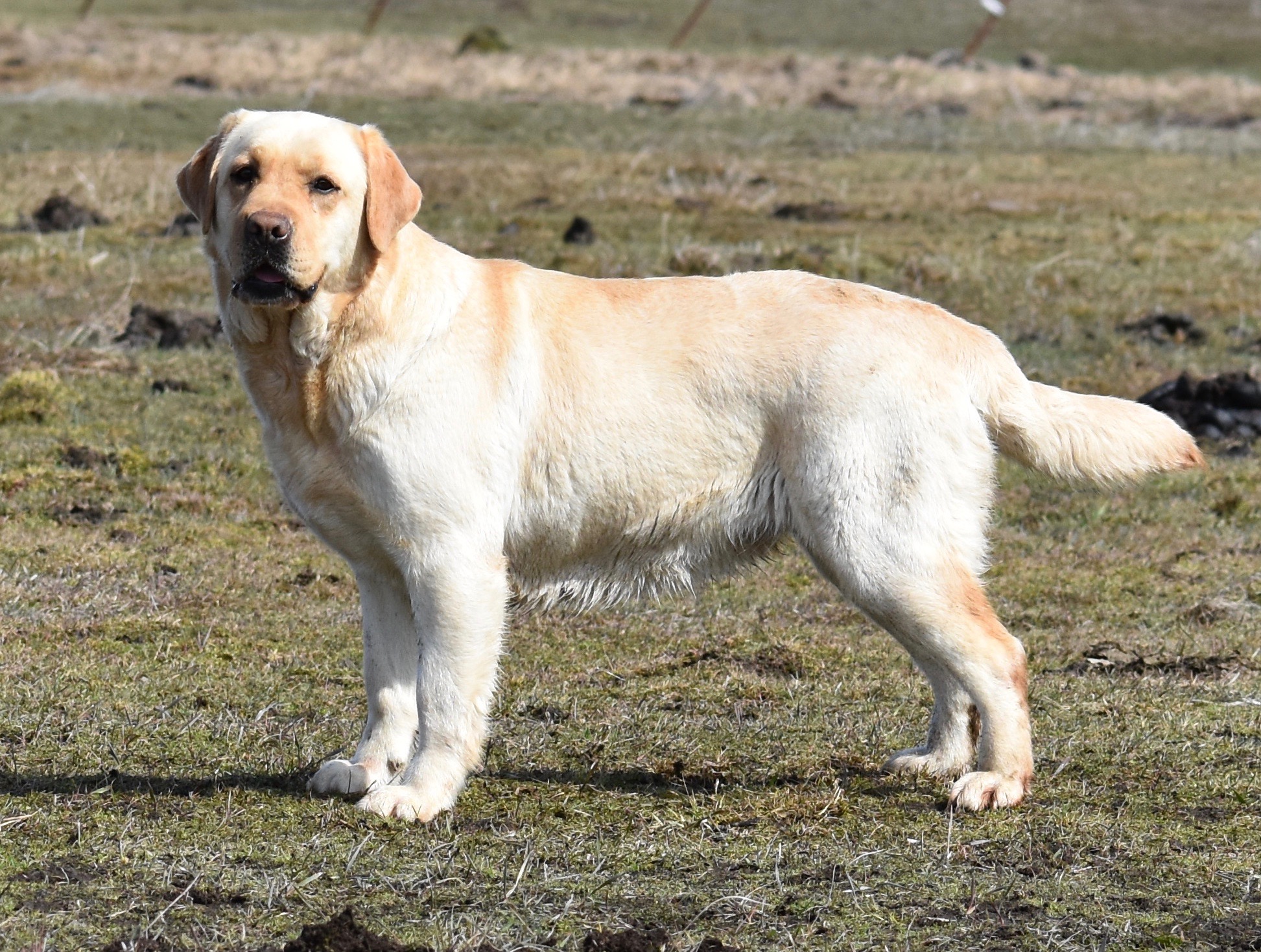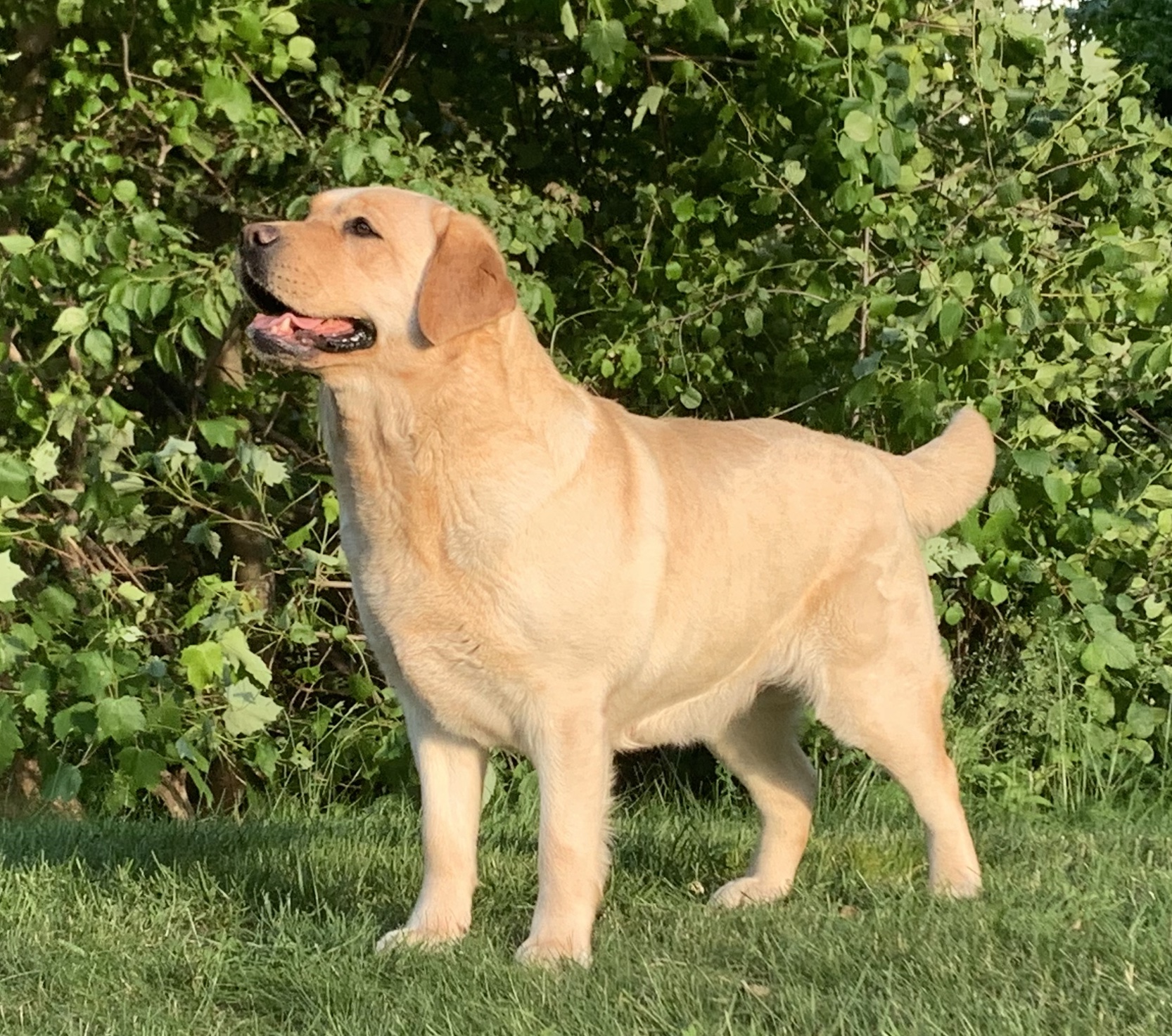 Bacall is a lovely girl, who was unfortunate to be ready to be shown as I had other <non-dog> commitments.  In limited showing Bacall went to the Potomac as a puppy placing 3rd and 4th in huge 6 – 9 month puppy classes and again in 2019, placing third in a lovely Yellow BBE class.  While she'll probably never be finished, we are thrilled with what she is producing, and you'll be seeing her kids in the ring!
Bacall has a wicked sense of humor – and if you aren't paying enough attention, she just might bite you in the butt!
Greenstone's Royal Flush
BISS CH Wit's End Jacks or Better at Blackwing
BISS CH Blackwing Superfine
CH Blackwing Santee
CH Blackwing Super Freak
BISS CH Wit's End Windfall Vegas Showgirl
CH Rozzay Huntclub Clayview Grady
Windfall Lubberline Regatta
CH Greenstone's Everlasting Bloom
BISS Hyspire Shahli Hotter Than Blazes
BISS CH Sureshot Hyspire Impressive
CH Hyspire Pipin Hot
Trinity's Everlasting Vine
CH Tabatha's Sport
Trinity's Sweetheart of Mine
Skyfire's Some Like it Hot
Trinty's Titus
BISS CH Dickendall Davaron Gable
CH Dickendall Arnold
Wolvercoat Gaity Girl
CH Trinity's Eternal Joy
Multi BISS CH Lobuff's Bare Necessities CD JH
Ridge View Trinity's Selena
Skyfire's Kodiak Bombshell
Skyfire's Quidditch Star
BISS CH Ruthless Blazing Brentley MH CDX WCX TDI
CH Nipntuck Skyfire Too Much Fun
Skyfire's Life on the Edge
BISS Visions The Life Of Riley
Skyfire's On The Line