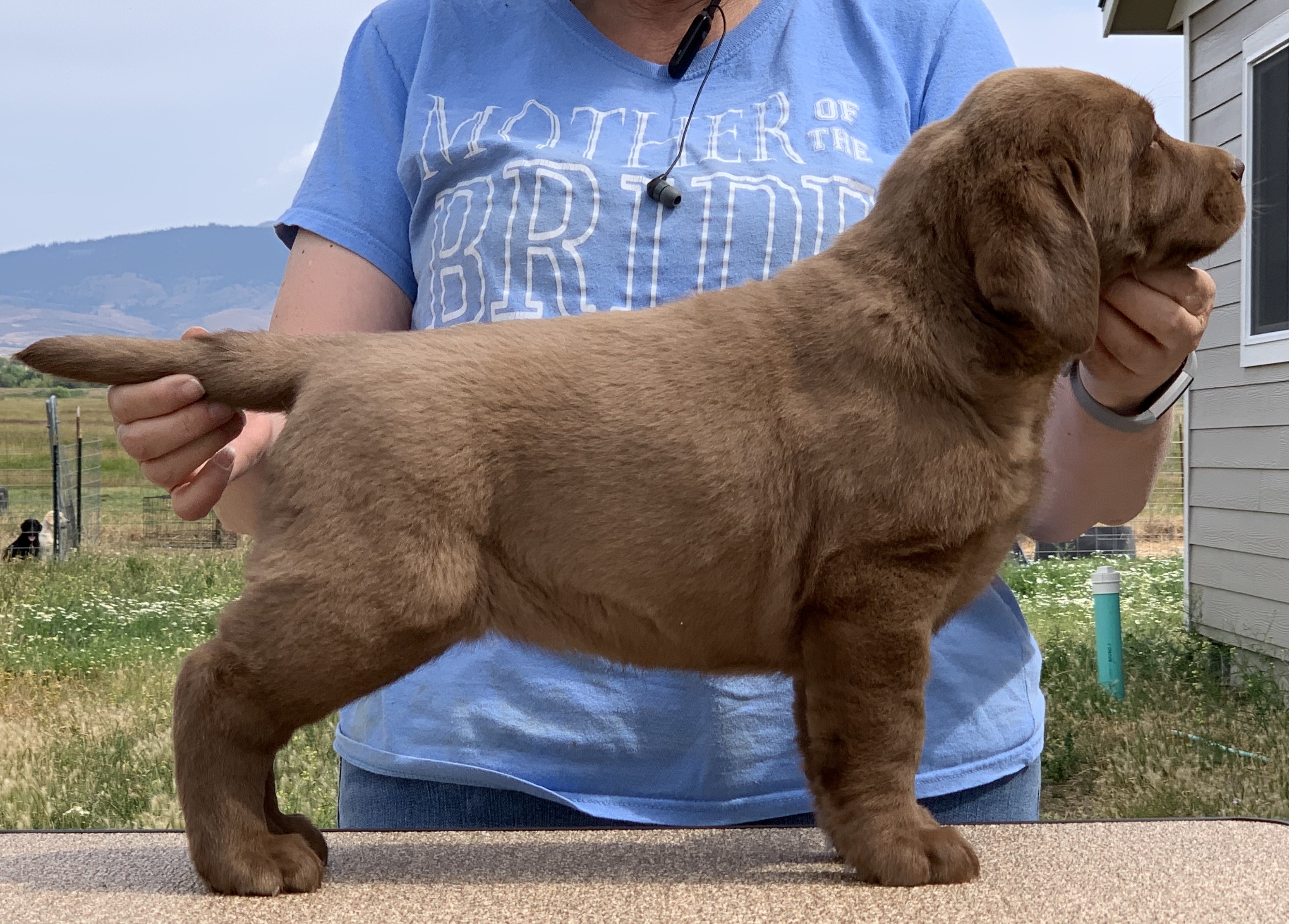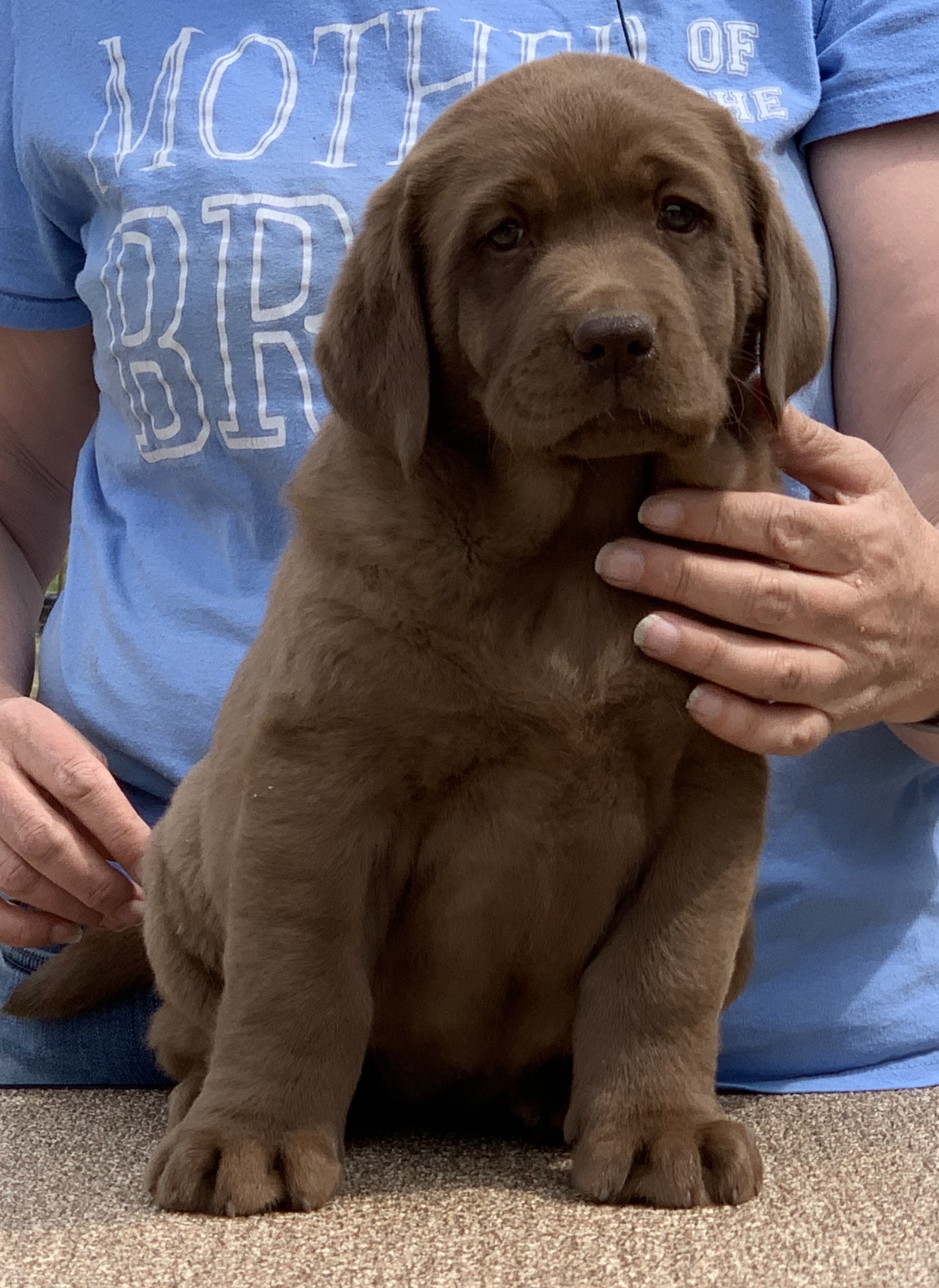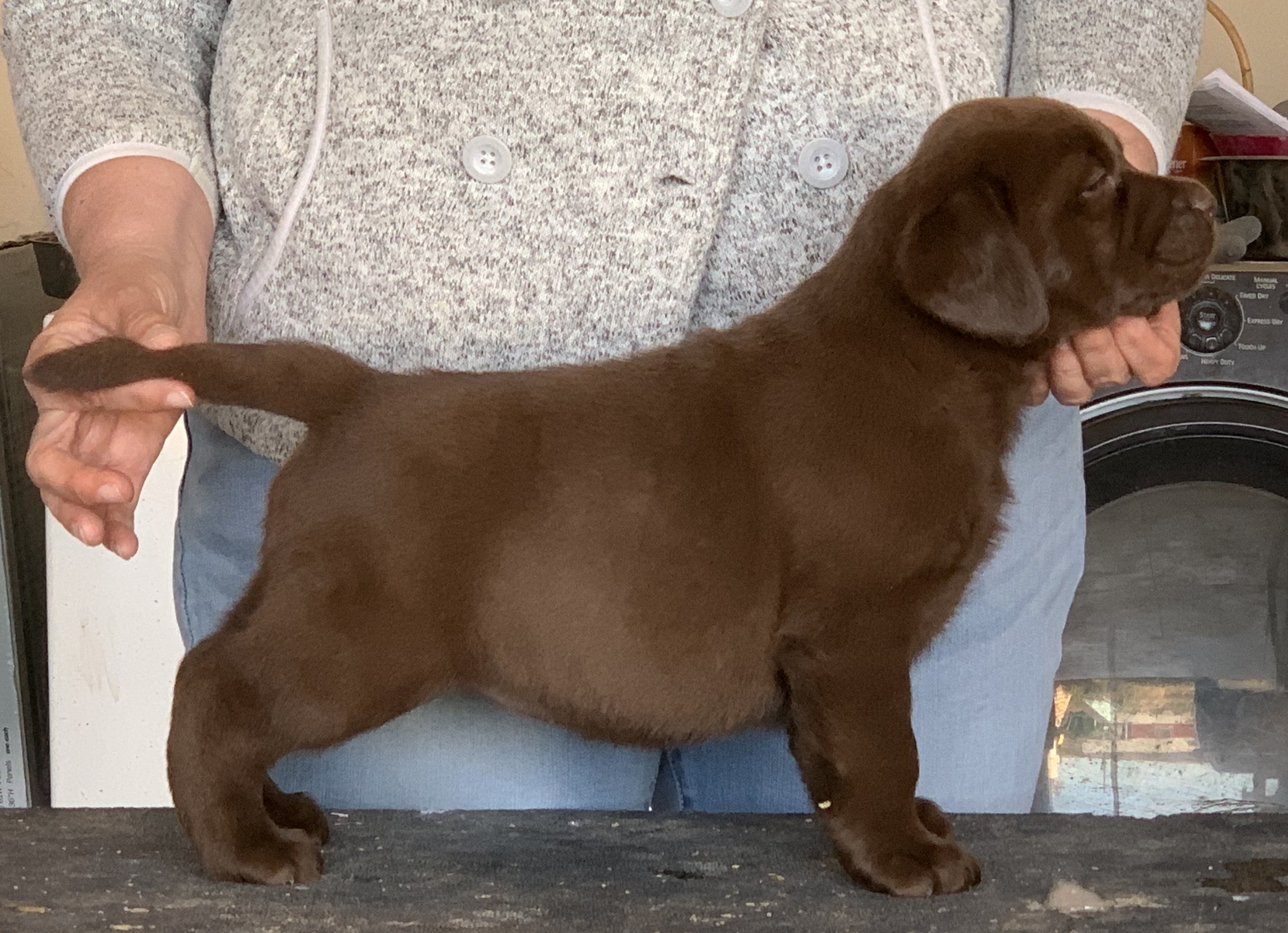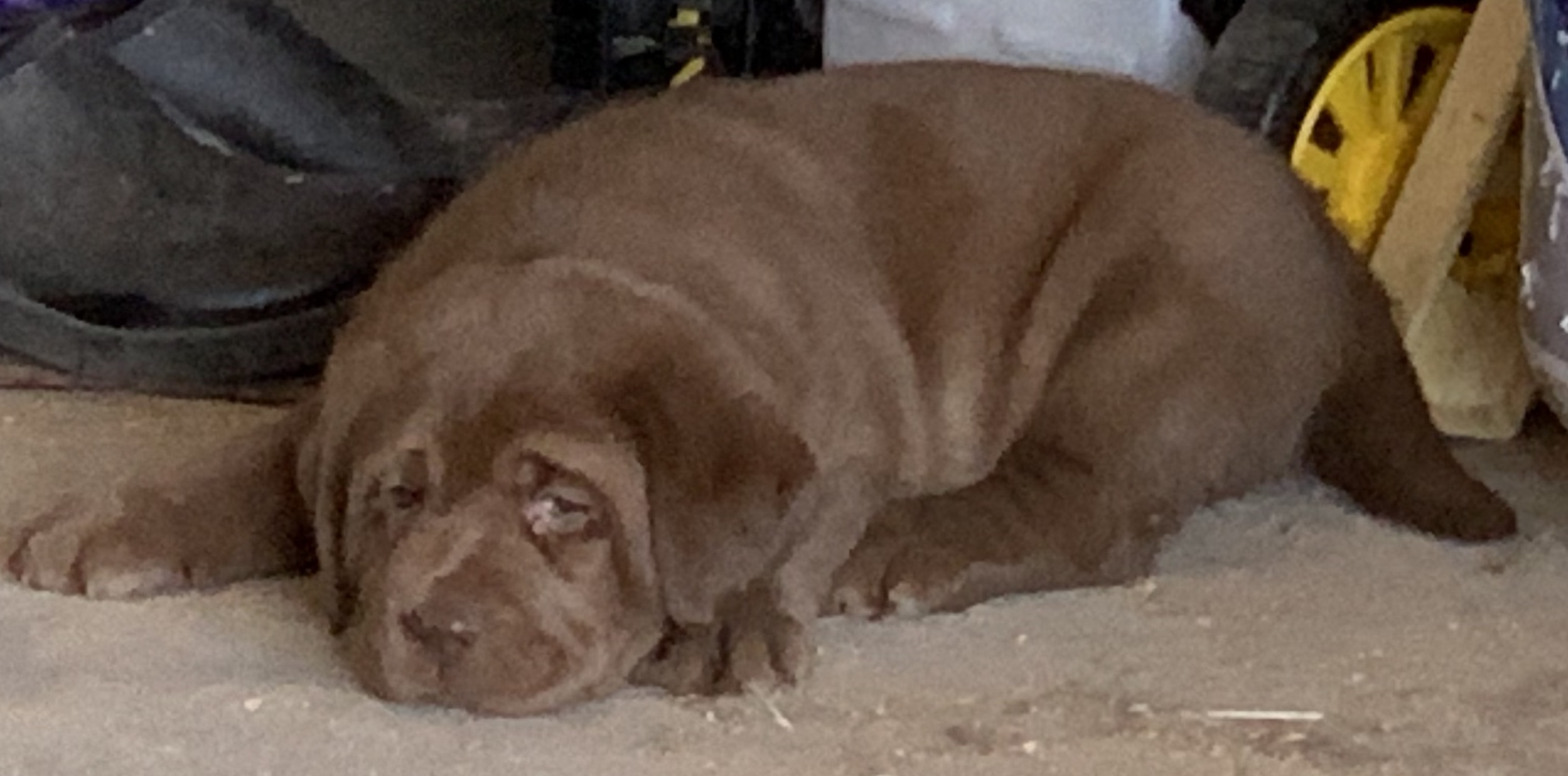 Roomba is just a doll!  Through no fault of her own, I've decided to place Roomba, I have her brother Ruckus, and co-owned sister Molly lives with Danrich Labradors – so even though I just love Roomba, it really doesn't make sense to keep her.  She's turning out to be both a lovely girl, and a funny one as well – always packing something in her mouth or in the middle of the water bucket or puddles – she is all Labrador.   
Roomba is available to a competition or companion home.  
Email Stephanie for more info.
Gallivant Larger Than Life
CH Gallivant Black Russian
Aster Liberti Labro Hamburg
Night Single Great Genus Winners
Aster Liberty Labra Holland
CH Gallivant BigPines Kenya
GCH Paradocs Bellwether Heath
BISS GCH Pig Pine Faith in Africa
Heyburn's Wait Till Your Father Gets Home
Heybern's Rhumba Jumps
CH Wilcare Leisure Suit Larry JH
CH Heybern's Cotillion RN
Heybern's New Balance
CH Hedgelawn Pembroke Doc Higgins
CH Erinhill's Heybern Debutante CD
Skyfire Do The Impossible
BIS/BISS GCH Shalimar's the Animator
CH Nipntuck Hyspire Unforgetable
BISS CH Sureshot Hyspire Impressive
Ch Blackwater Nipntuck Cheerleader
Shalimar HySpire Biding My Time
CH Figaro Da Foz Herbu Zadora
HySpire Shali When Your Hot Your Hot
Skyfire's Adrenline Junkie
Am/Can CH Highcaliber Labradale Expresso
BISS Am/Can CH Labradale's Coffee Crisp WC
CH Belquest Water Berry at Highcaliber
Skyfire Fun On the Run
Am/Can CH Skyfire's Oughta Be A Law JH, CD, WC, CGC
CH Nipntuck Skyfire Too Much Fun