CH Somersun's I Make These Blue Jeans Look Good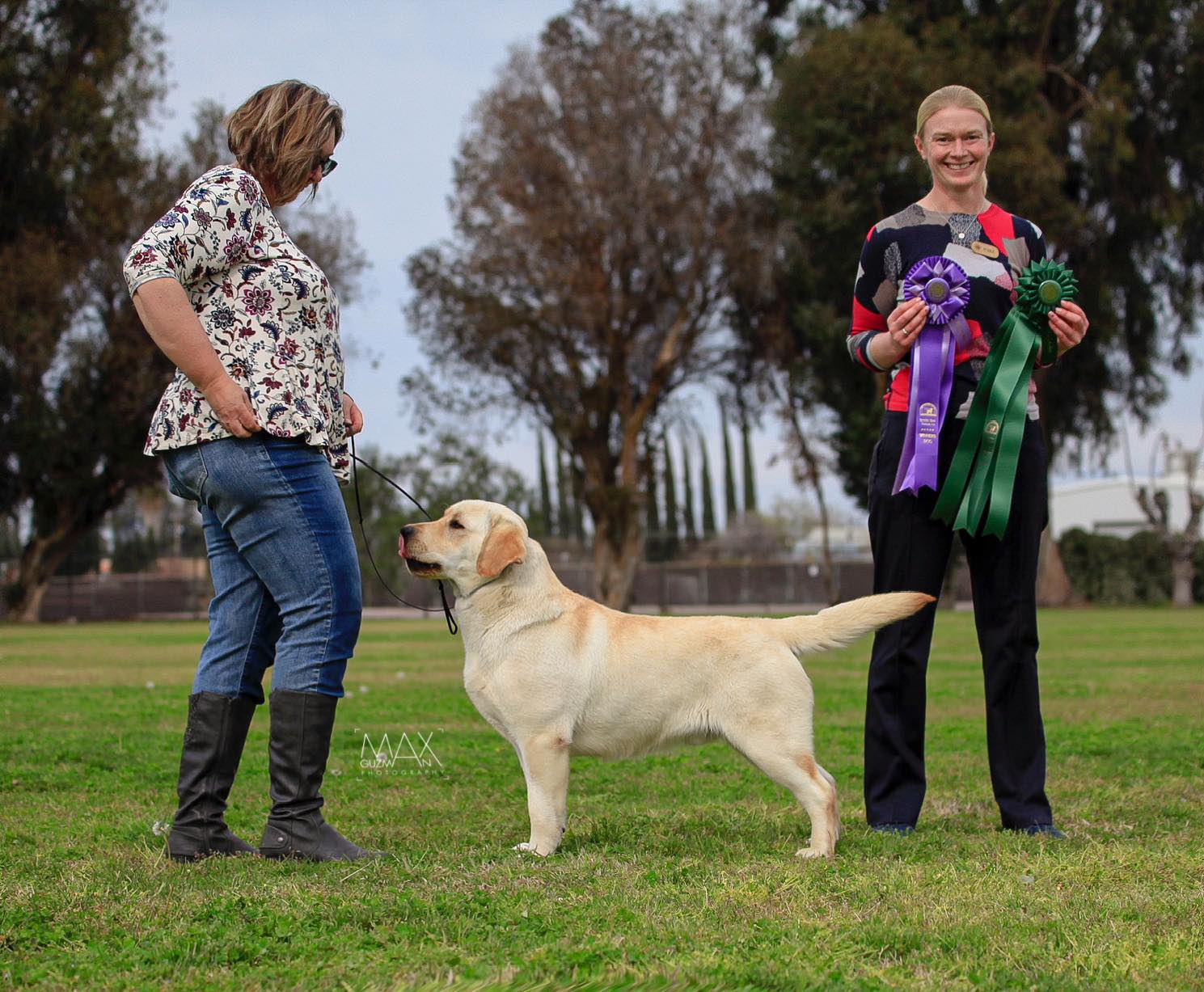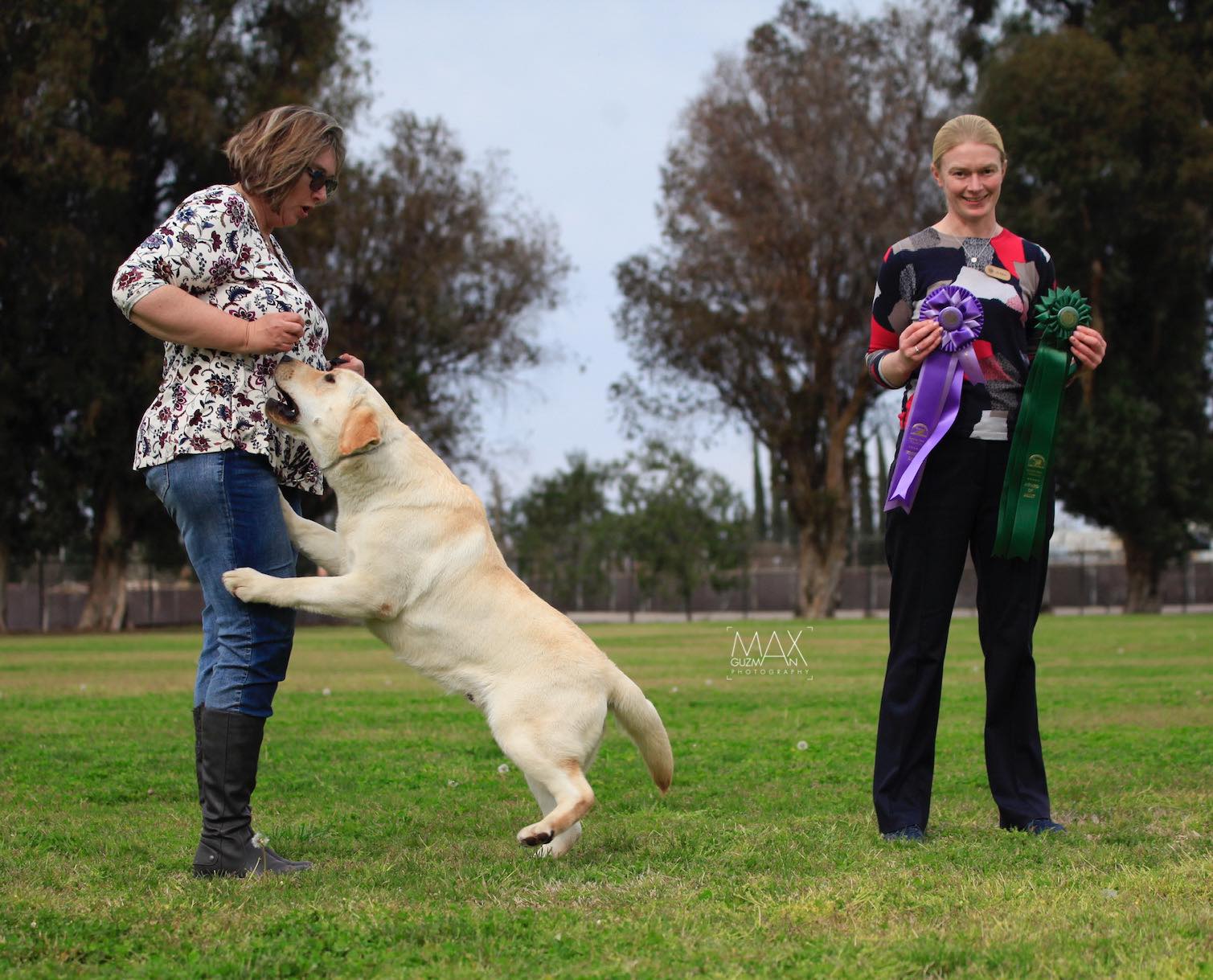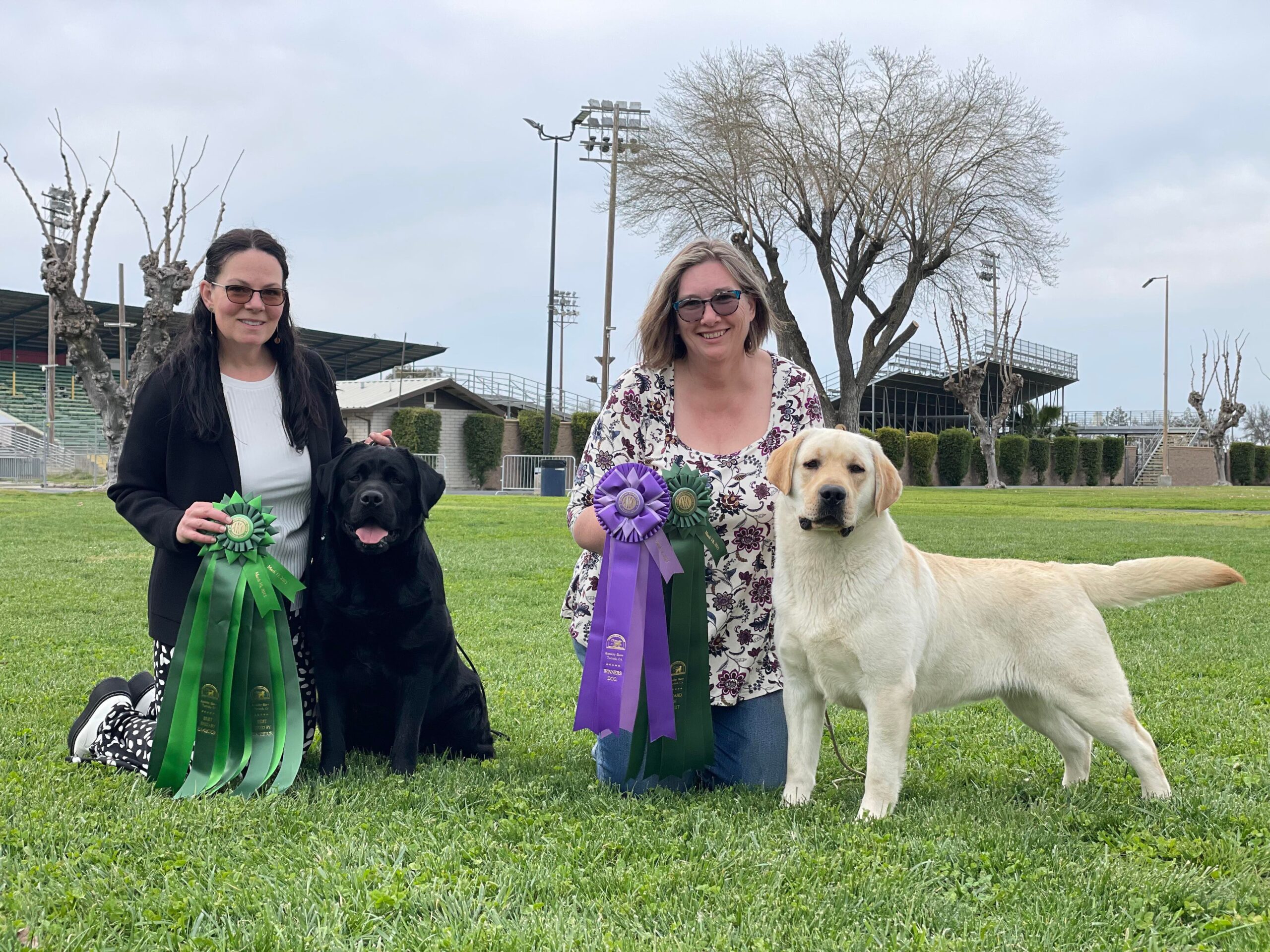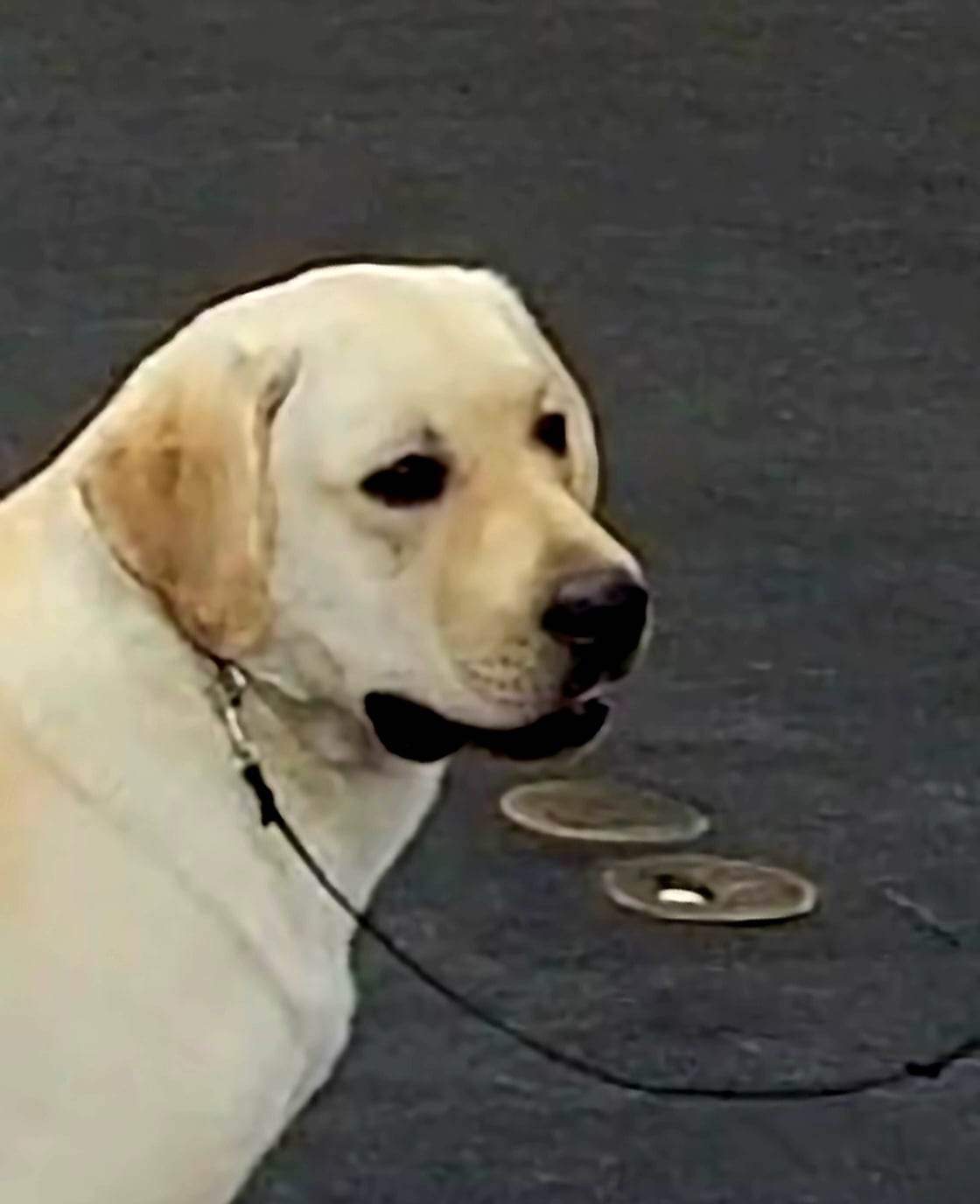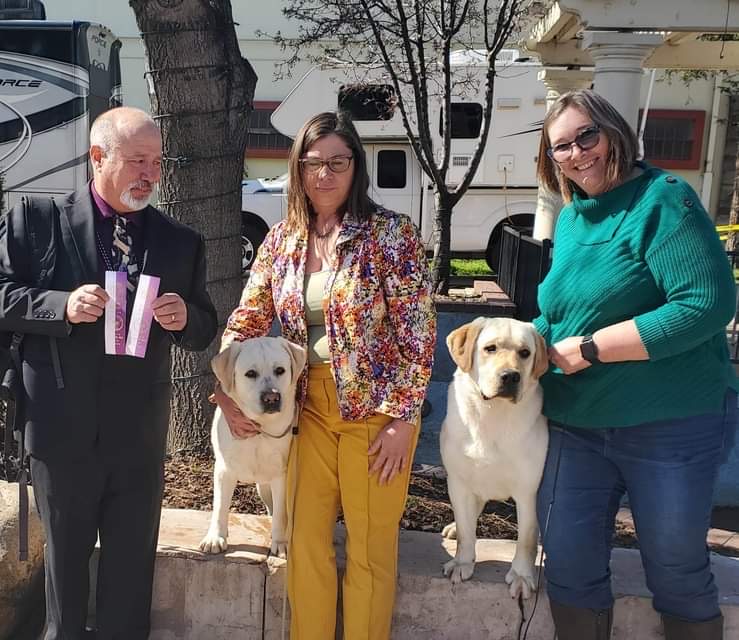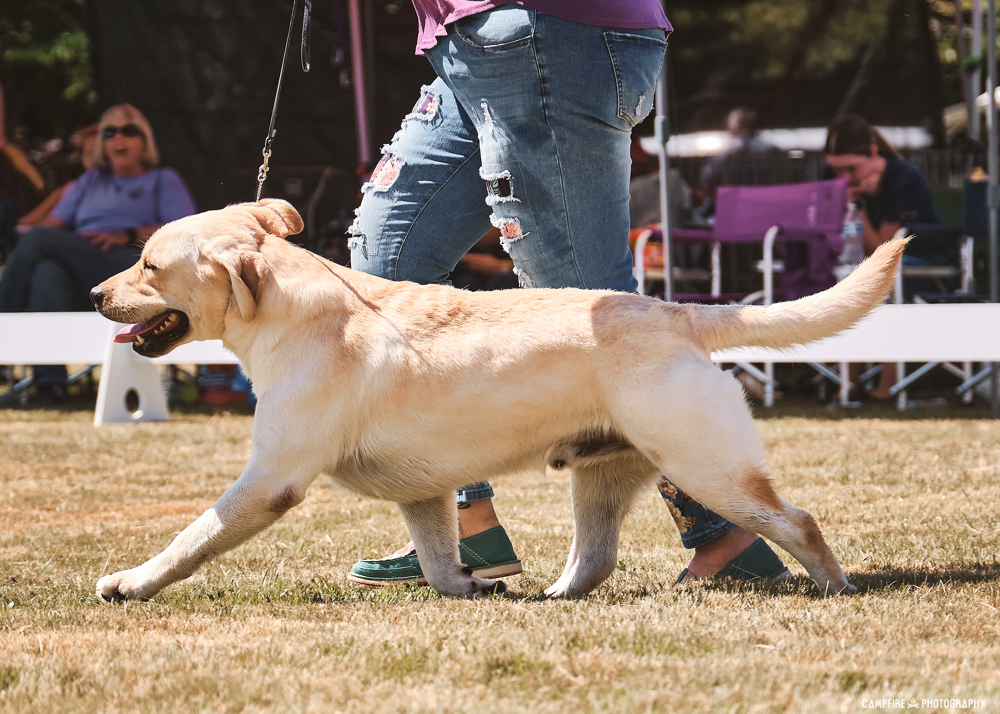 OFA Hips Prelim Excellent — OFA Elbows Prelim Normal — OFA Heart Echo'd Clear — Eyes ACVO
EIC Clear — HNPK Clear — PRA/PRA Golden Retriever 2 Clear — CNM Clear — CMS Clear — MCD Clear — RD Clear –SD2 Clear — Stargardt Clear
Dilute Clear — Long Coat Clear — Yellow carries Chocolate
Sired by our boy Mo, JD was bred by Katie Somers of Somersun Labradors and is out of her beautiful bitch line!  
JD's mom is a Dusty daughter and littermate to multiple specialty winning BISS CH GCH Somersun's Red Cup Party Girl.  
Katie has graciously allowed me to co-own JD, and occasionally take him out and show him off.  Watch for us, doing airs above the ground and his very best Lipizzaner impression in a ring near you soon!  
JD is a natural show dog, he loves attention and because he is built right, he has beautiful movement and lands four square!
 We did a quick road trip to Golden Gate at Halloween 2022 and JD was awarded RWD by Susan Huntzinger, Riverlane,
at the supported entry in lovely company from the 9-12 class.
At the Central California specialty JD was awarded WD / BOW by Jerry Saldona, Zinfindel, for a five point major,
RWD by Allison Rogers, Devonshire,
and RWD by Ron Kelly, Belgarin.  
In always tough competition at San Joaquin JD won open yellow all three shows and
was WD / JAM under Becci Hodge, Naiken, for his second specialty major!
JD has beautiful movement and is not overdone in any fashion – he also appeals to all breed judges:
Mrs. Cathy Daugherty
Mr Ken Murray
Mrs Lynda Saranchuk
Dr. Eric Leibes
Thank you judges for finding our boy!
His first week out as a special he earned an Award of Merit at the LRC 2023 National under Nancy Arbuckle, Hunt Club Labradors!
CH Skyfire's Monster
CH Somersun Skyfire Six Shooter for Livewire RN
Multi BISS GCH Nipntuck Stocking Stuffer
BISS Hyspire Shahli Hotter Than Blazes
BISS CH Blackwater's Nipntuck Cheerleader
Somersun Classie Chassie
Skyfire's Dangerous Company
Can CH Shamrock Acres Let it Snow II
Skyfire's Trophy Wife
BIS/BISS GCH Shalimar's The Animator
CH Nipntuck Hyspire Unforgettable
Shalimar Hyspire Biding My Time
Skyfire's Gentlemen Prefer Blondes
Trinity's Titus
Skyfire's Kodiak Bombshell
Somersun's Angel in Blue Jeans
CH Clearcreek Bonaventure Dust In the Wind
CH Hyspire Maritime Everything You Always Wanted
GCH CH Sure Shot Hyspire Impressive
CH Maritime Forecast Matilde
GCHB CH Clearcreek Bonaventure Windjammer JH
CH Bonaventure's Clipper
Clearcreek Bonaventure Aspens Run
Somersun Blackthorn Baby Has Her Bluejeans On
CH Mtn Meadow Big Bang
CH Blackwing Superfine
Mt Meadow What A Sight
CH Somersun Blackthorn Temptress Tich
CH Blackthorn's King of the Beech
Somersun Classie Chassie