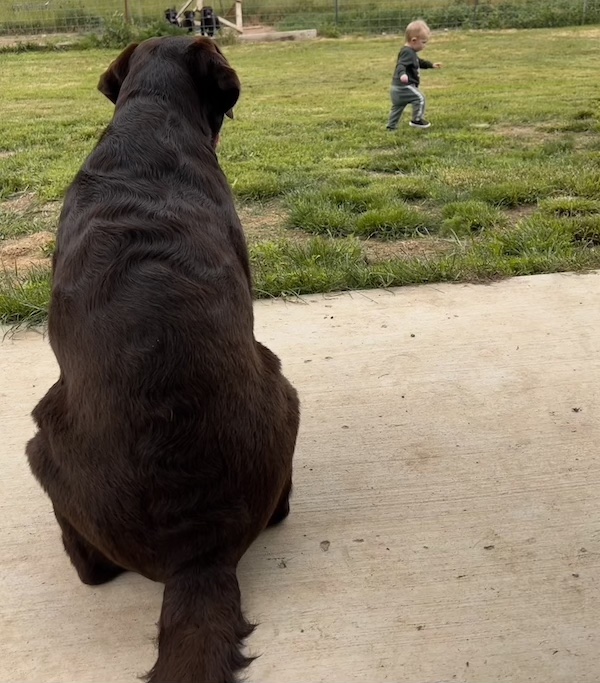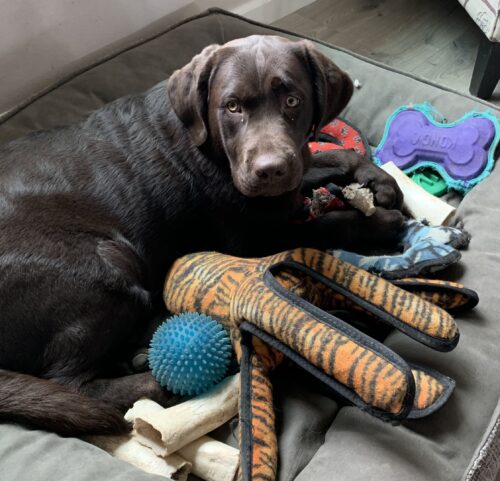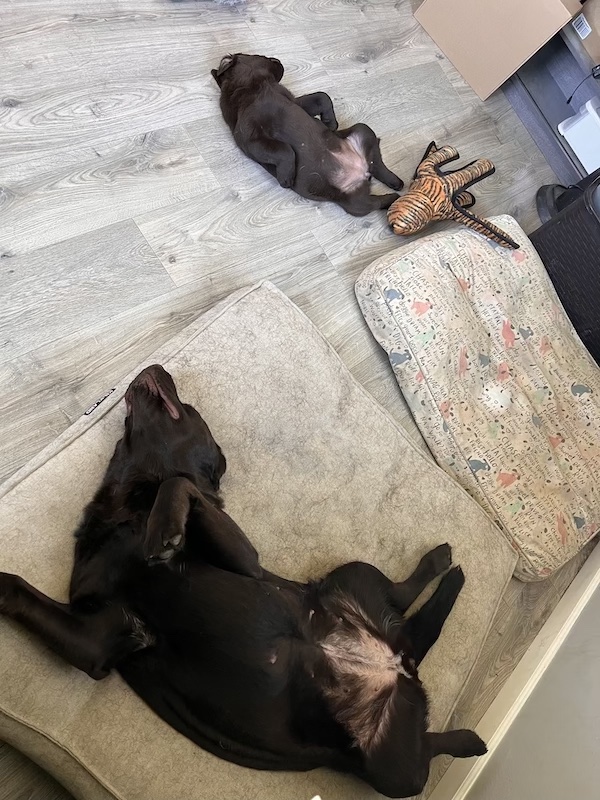 OFA Hips Good, OFA Elbows Clear, Heart Echo'd Normal,
CNM Clear, EIC Clear, HNPK Clear, PRA-PRCD Clear, PRA-GR Clear, RD Clear, Skeletal Dysplasia 2 Clear, MCD Carrier, CMS Clear, Stargardt Clear,
Long Coat Clear, Curly Coat Clear, Dilute Clear, Cy
Flutter is the house princess.  An only child, Flutter was born at the beginning of the pandemic and missed her chance to play in the show ring.  Instead she spends her time babysitting, both two legged and four, and as I found when sorting through pictures for this page – she spends a lot of time sleeping upside down! 
Flutter is my very spoiled shadow, and makes me smile every single day!
CH Skyfire's Monster
CH Somersun Skyfire Six Shooter for Livewire RN
Multi BISS GCH Nipntuck Stocking Stuffer
BISS Hyspire Shahli Hotter Than Blazes
BISS CH Blackwater's Nipntuck Cheerleader
Somersun Classie Chassie
Skyfire's Dangerous Company
Can CH Shamrock Acres Let it Snow II
Skyfire's Trophy Wife
BIS/BISS GCH Shalimar's The Animator
CH Nipntuck Hyspire Unforgettable
Shalimar Hyspire Biding My Time
Skyfire's Gentlemen Prefer Blondes
Trinity's Titus
Skyfire's Kodiak Bombshell
Skyfire Danrich Twice is Nice
BISS Am CH/Can GCH Skyfire's Jedi Master
GCH Epoch's Moccasin Joe
GCH Quail Chase Broadway Joe Windfall
Epoch's Treasure
Skyfire's Fun On the Run
Am/Can CH Skyfire's Oughta Be A Law JH CD WC CGC
CH Nipntuck Skyfire Too Much Fun
Skyfire Tynder Why Not
CH Somersun Skyfire Six Shooter for Livewire RN
Multi BISS GCH Nipntuck Stocking Stuffer
Somersun Classie Chassie
Ch Skyfire's Luv Me Tynder
CH Skyfire's Oughta Be Haulin' WC RN
Can CH Willoridges Bring It On