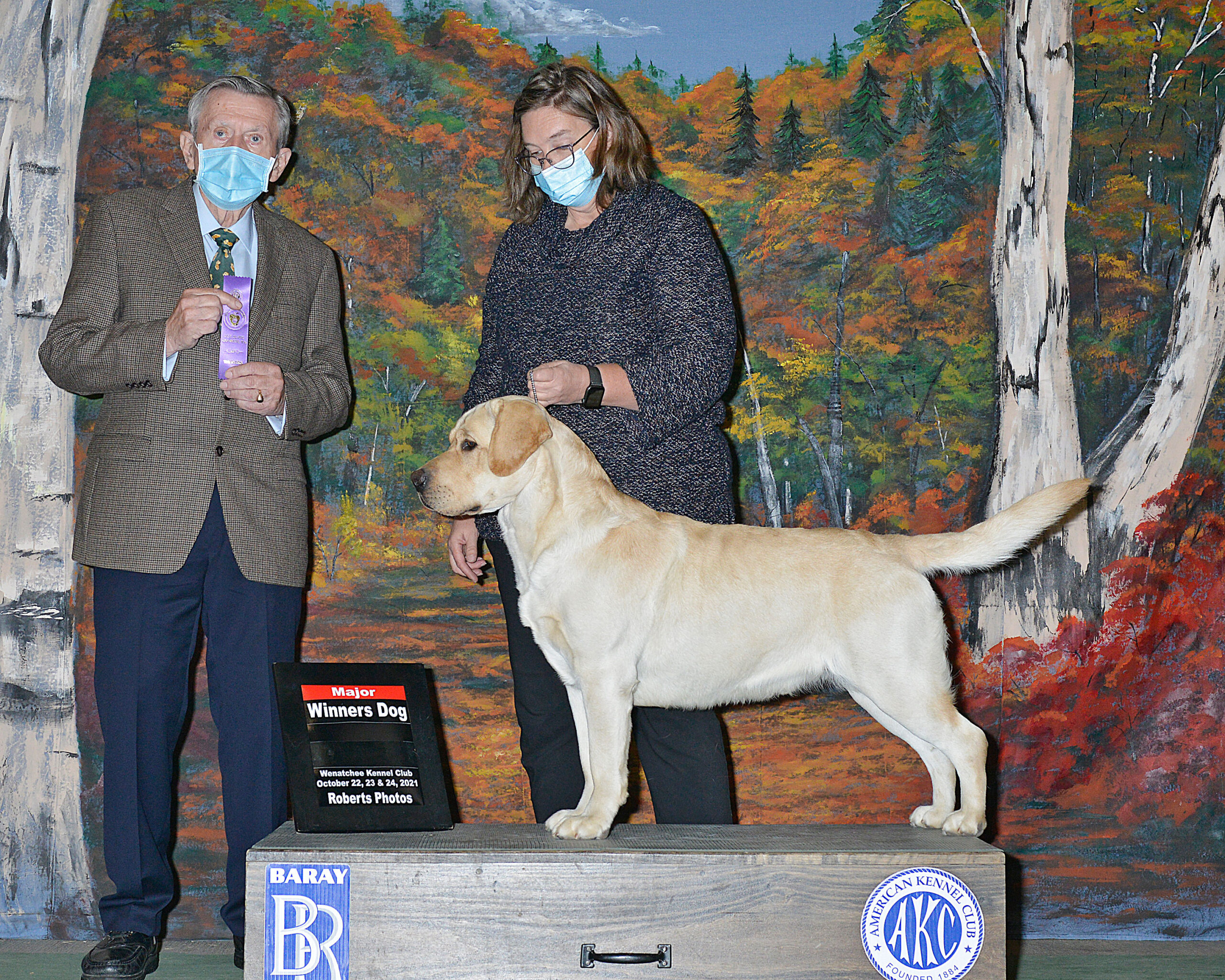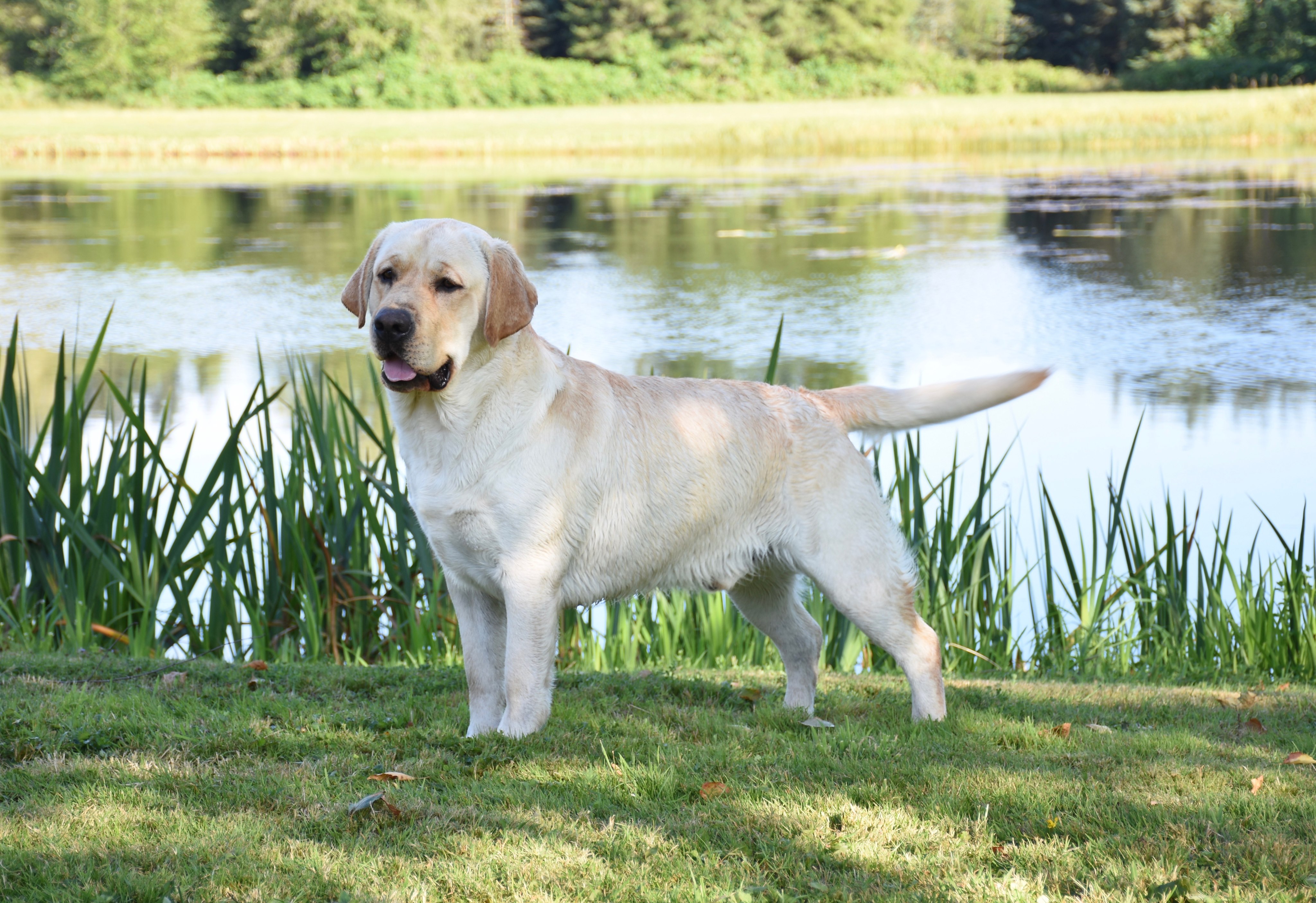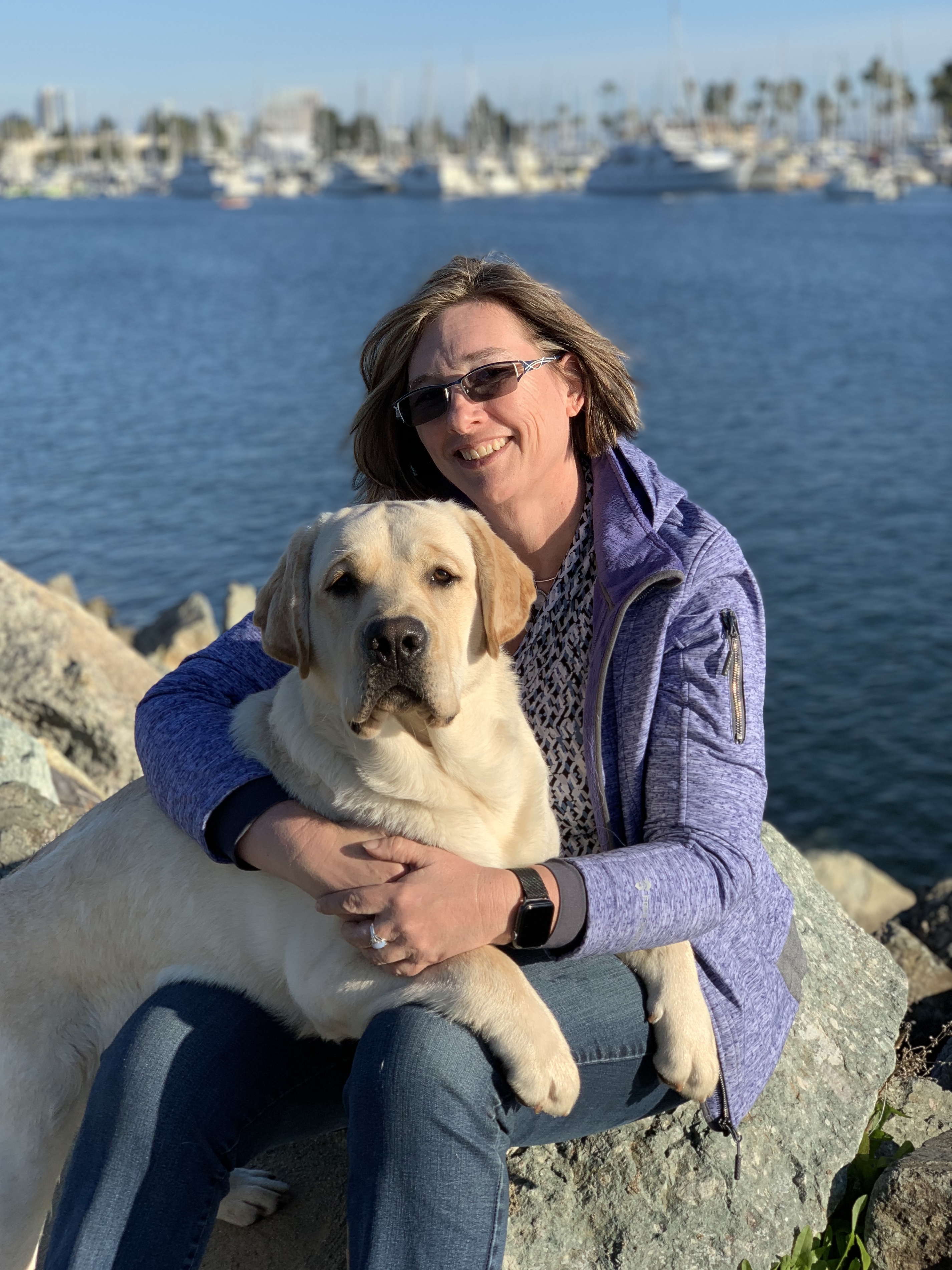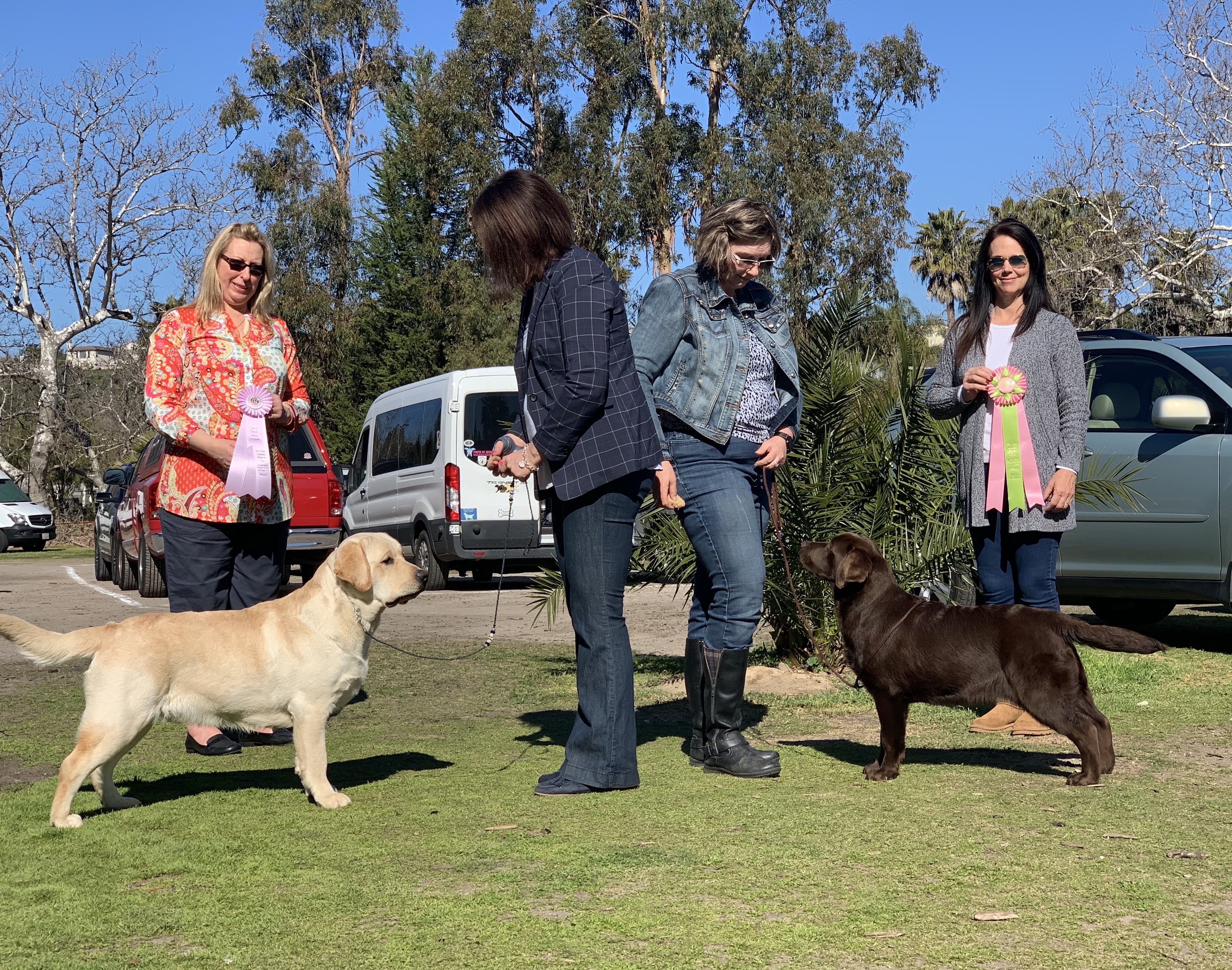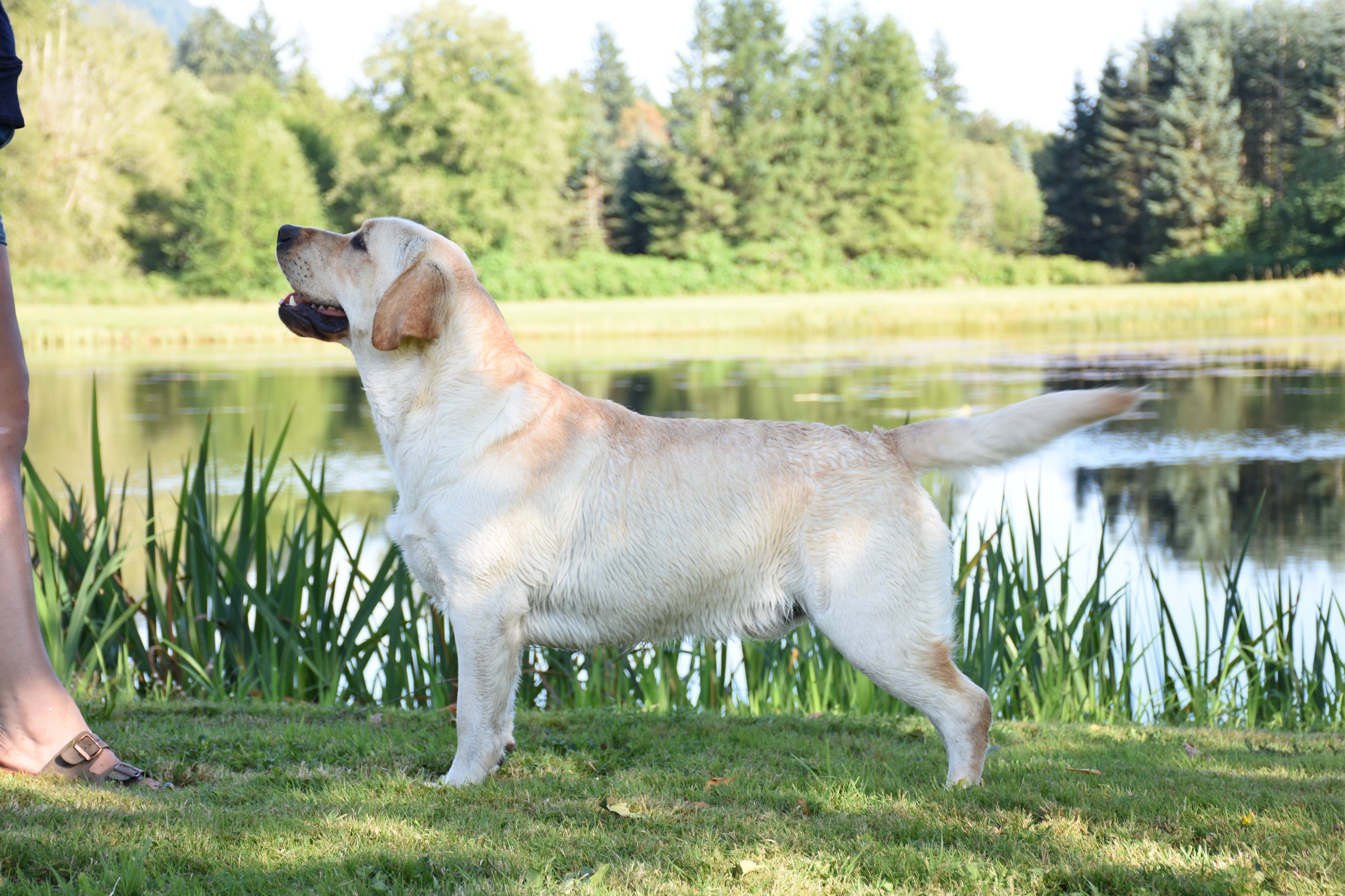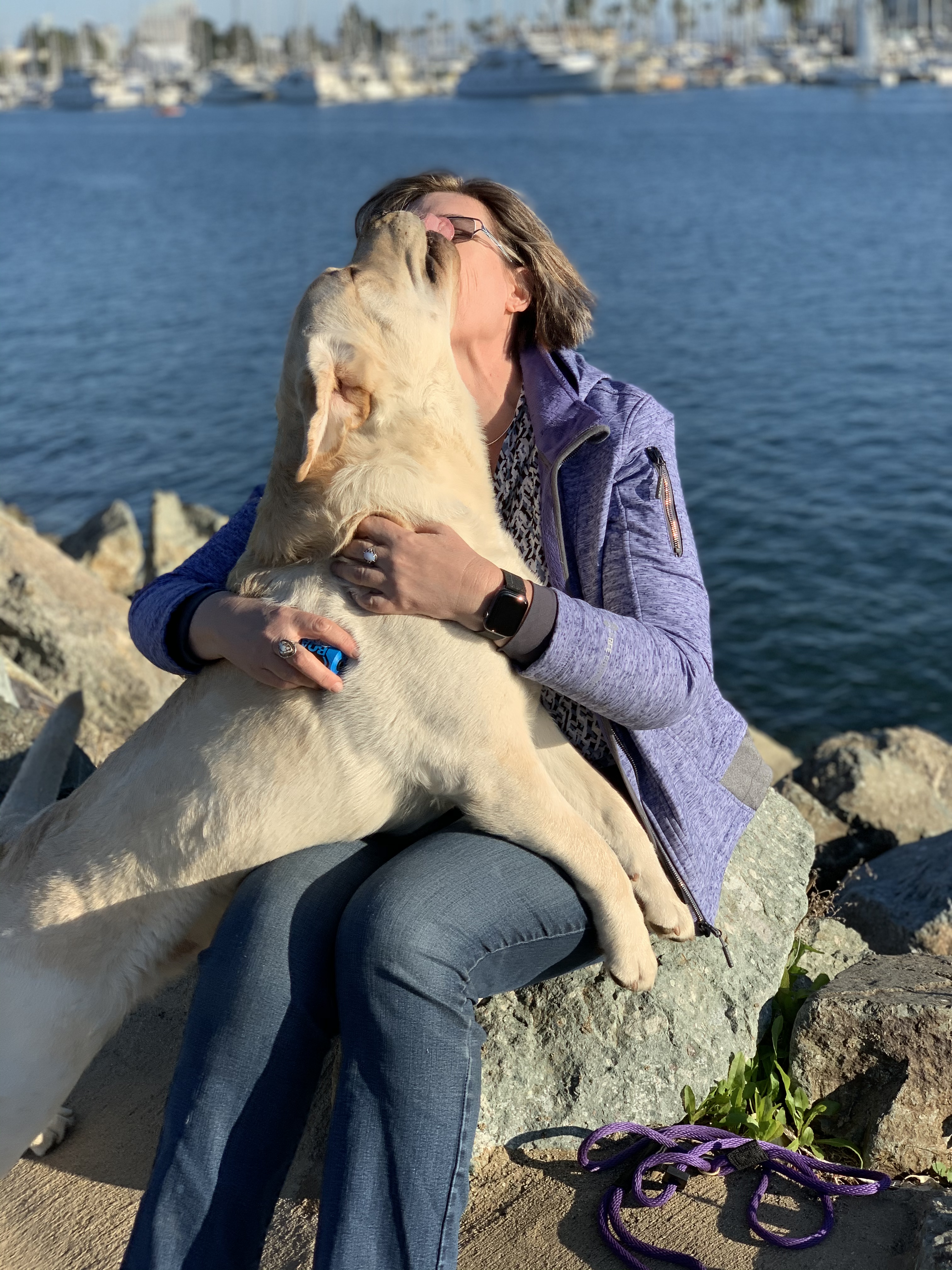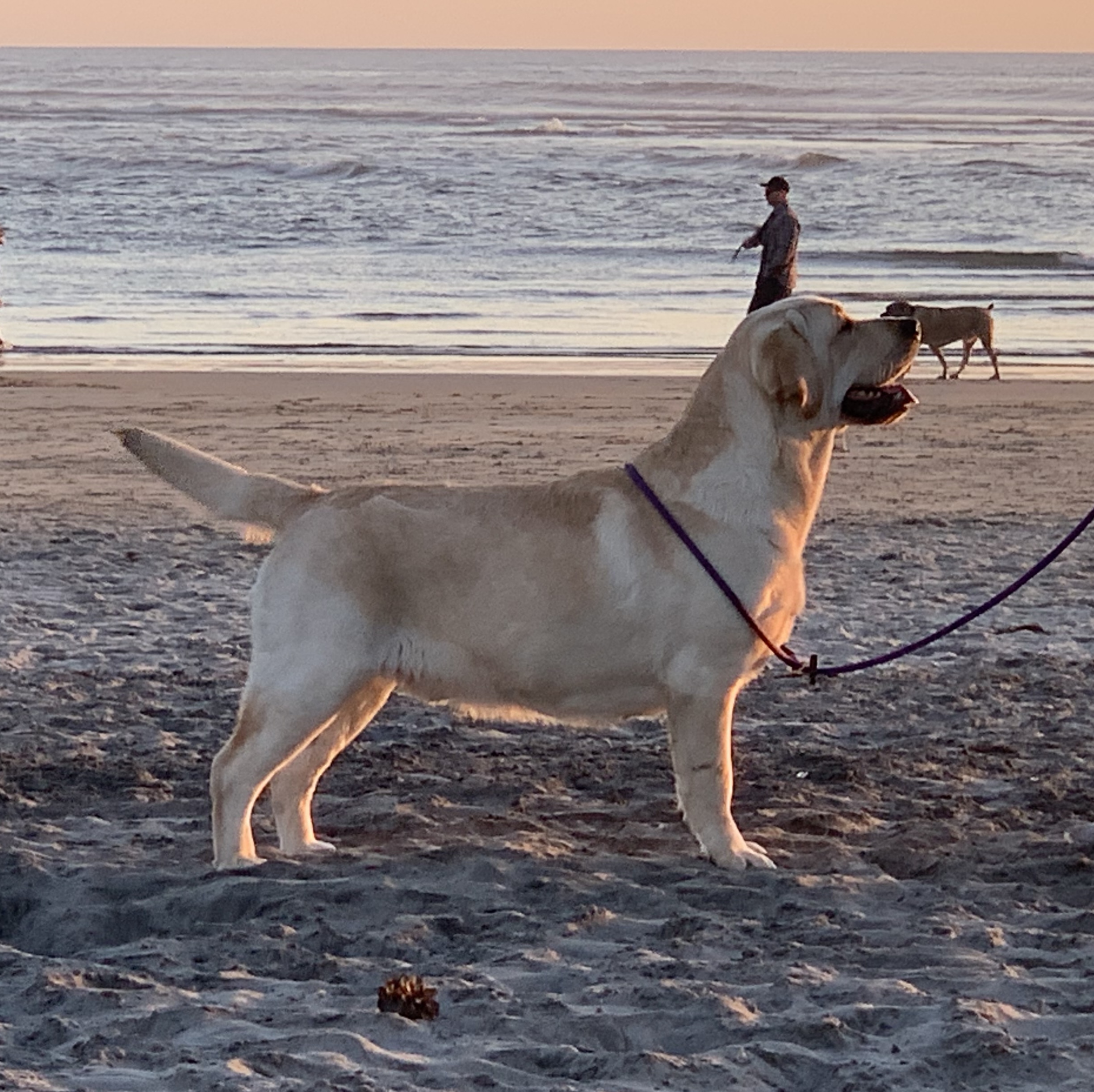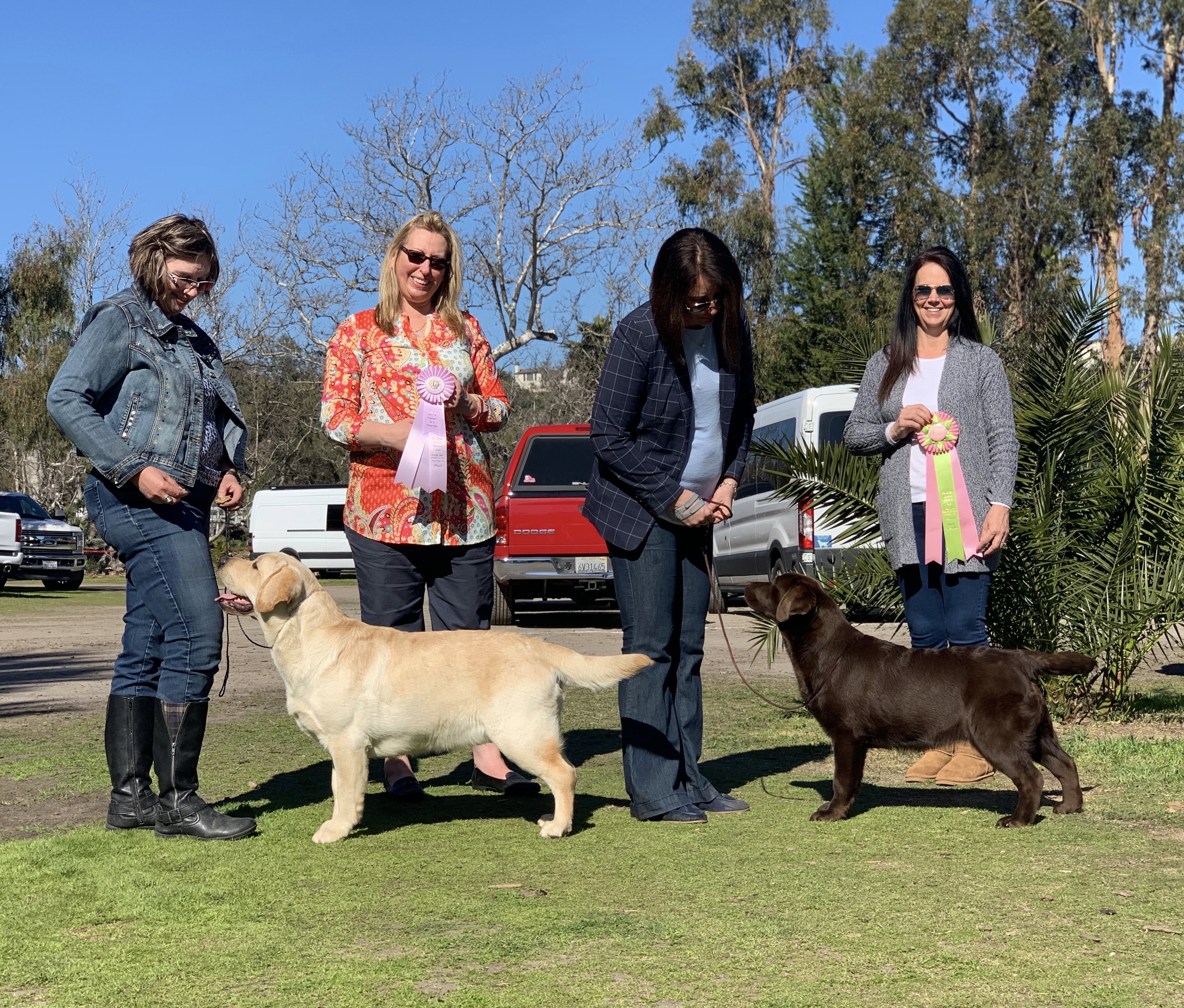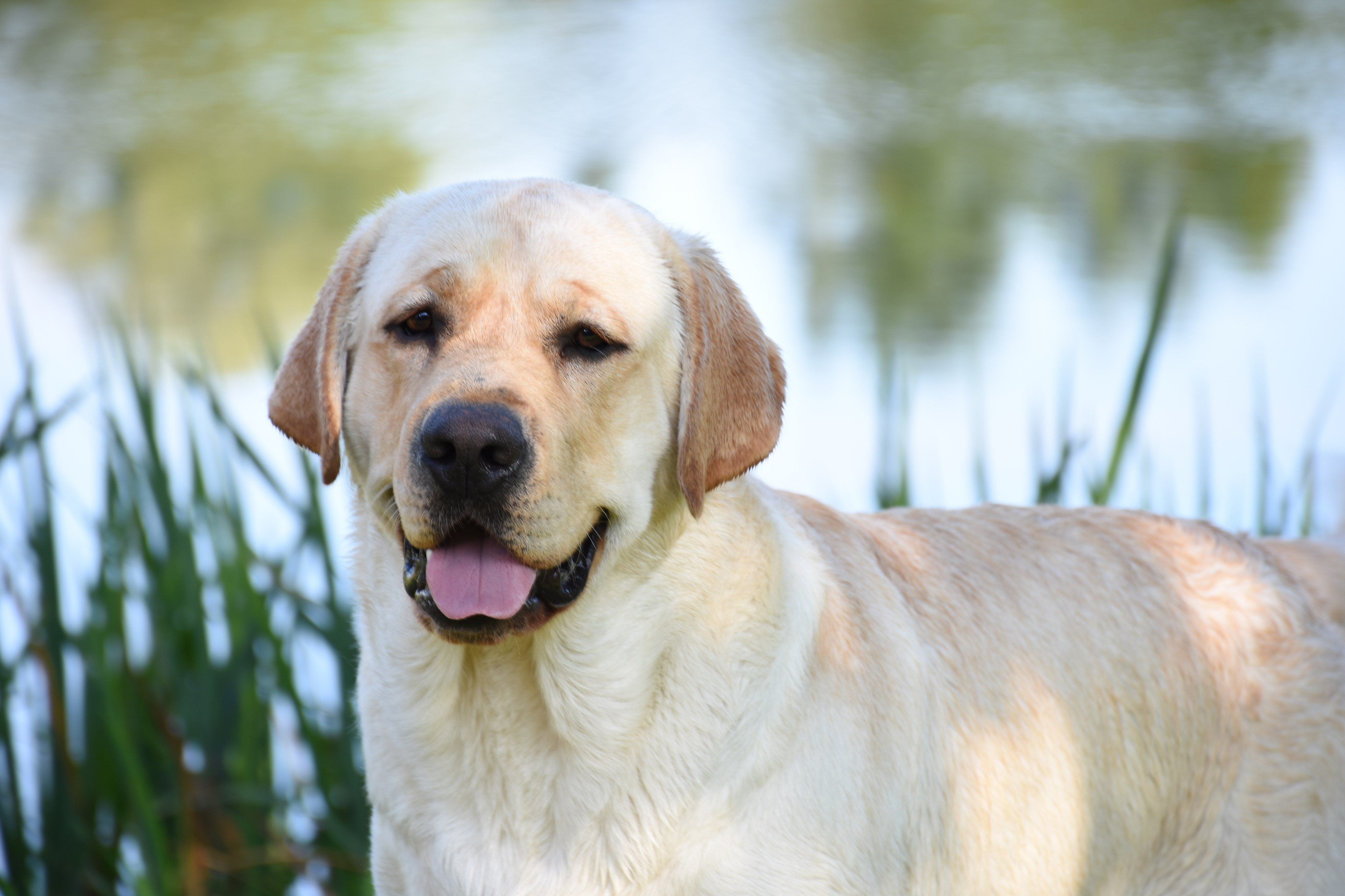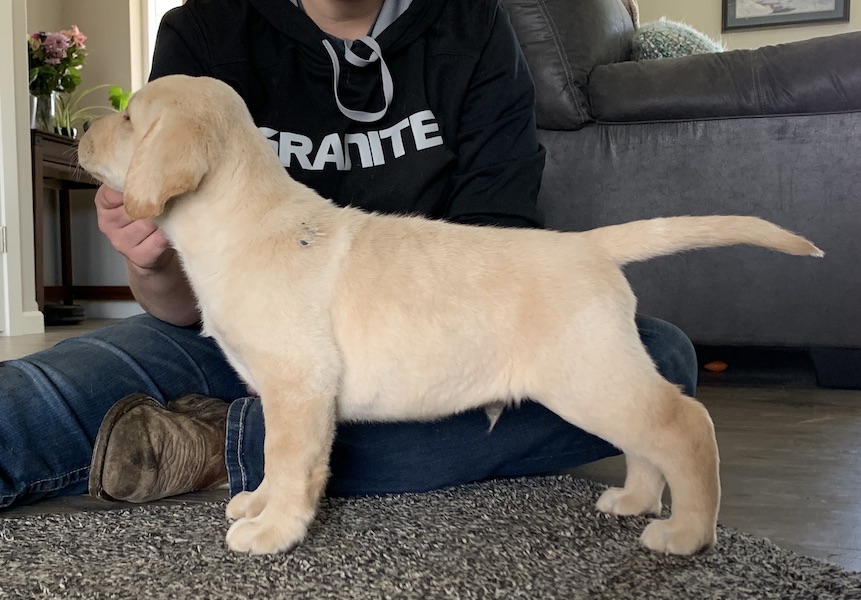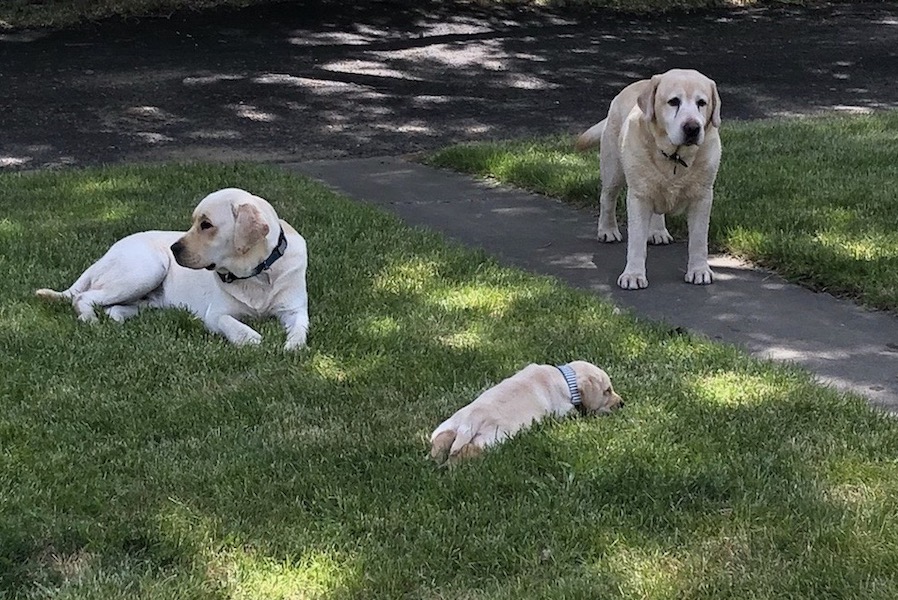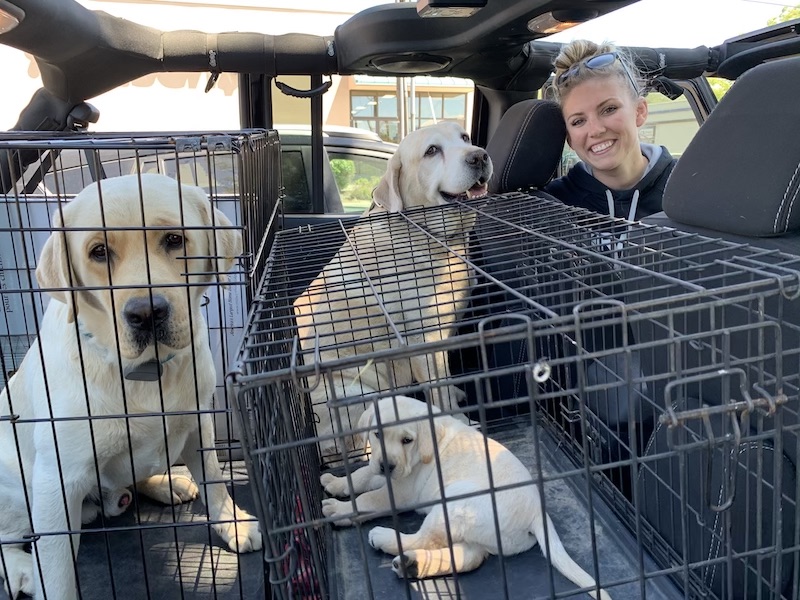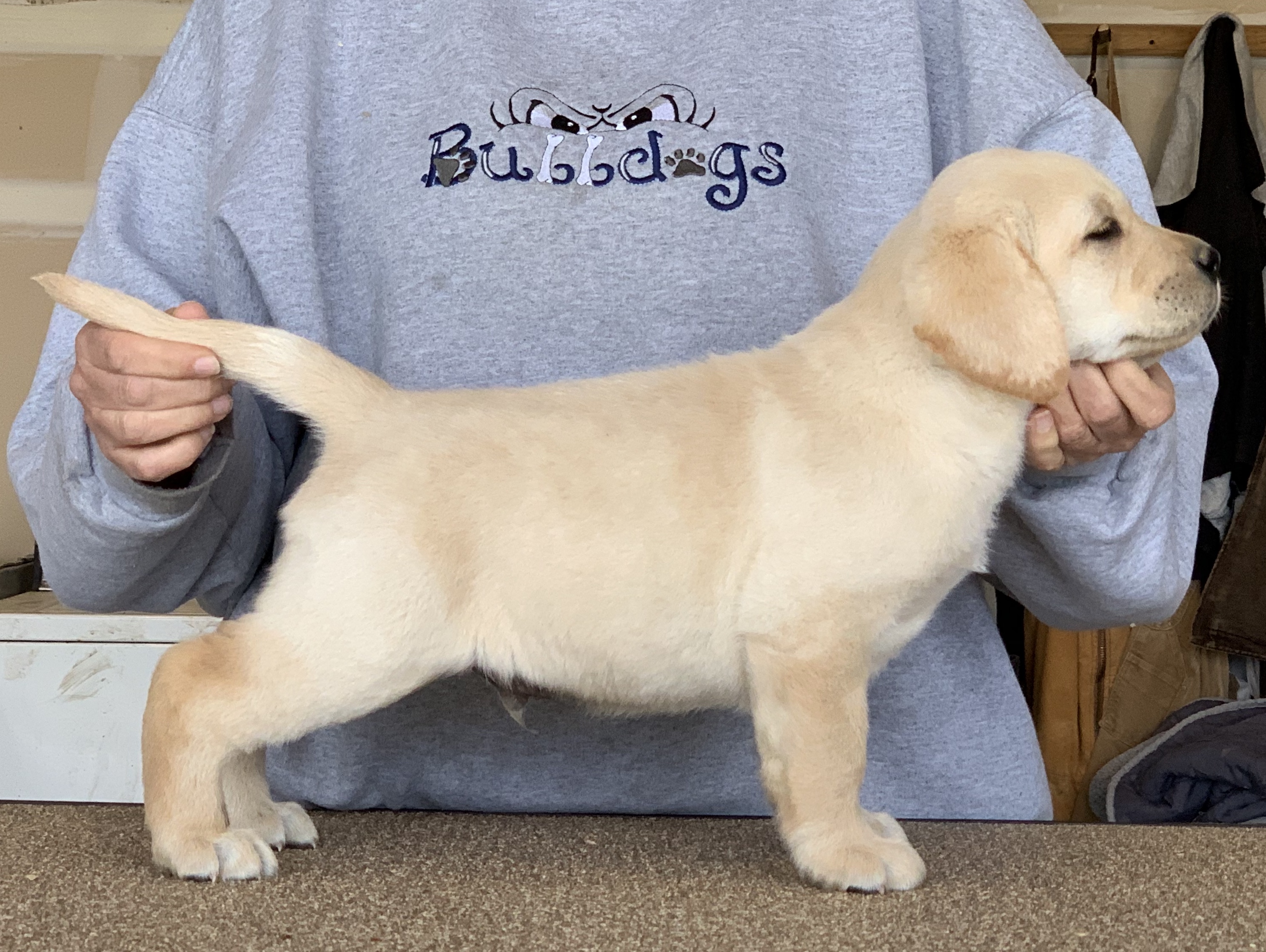 OFA Hips Excellent, OFA Elbows Clear, Heart Echo'd Clear, CNM Clear, EIC Clear, HNPK Clear, PRA Clear, RD Clear,
SD2 Clear, Dilute Clear, Long Coat Clear, Curly Coat Clear, Yellow carrying Chocolate
MoMo, or Mr Mo as I call him, is our youngest Ruger kid.  Mo lives with Jessica, Ruger, & Bear and is just as sweet and silly as they come.  They tell me that he is bullet proof.. and that he occasionally eats things he shouldn't.  
 Mo and I went to sunny San Diego, and even though he forgot how to walk on a leash with all the pretty girls watching… he still did us proud!  
Mo is now well on his way to his championship, he's AKC major pointed with Best of Breed out of the classes.  He took a long couple of road trips and almost always first or second in BBE at the LRC Nationals, St Louis LRC, GGLRC & Woofstock!  WTG Mo!
CH Somersun Skyfire Six Shooter for Livewire RN CGC
BISS GCH Nipntuck Stocking Stuffer
BISS Hyspire Shahli Hotter Than Blazes
BISS Sure Shot Hypsire Impressive
CH Hypsire Pipin' Hot
CH Blackwater's Nipntuck Cheerleader
CH Tabatha's Nipntuck You Are It
Blackwater's Remarkable
Somersun Classie Chassie
Skyfire's Dangerous Company
BISS CH Weathertop El Nino
Skyfire's On The Line
Can CH Shamrock Acres Let It Snow II
Ch Ridge View Frosty The Snoman CD JH
Hollidaze Night Mare
Skyfire's Trophy Wife
BIS/BISS GCH Shalimar's The Animator
CH Nipntuck Hyspire Unforgettable
BISS Sure Shot Hyspire Impressive
CH Blackwater Nipntuck Cheerleader
Shalimar Hyspire Biding My Time
CH Figaro Da Foz Herbu Zadora
Hyspire Shali When Your Hot Your Hot
Skyfire's Gentlemen Prefer Blondes
Trinty's Titus
BISS CH Dickendall Davaron Gable
CH Trinity's Eternal Joy
Skyfire's Kodiak Bombshell
Skyfire's Quidditch Star
Skyfire's Life on the Edge