Can CH Dynamite Jack Bella Mare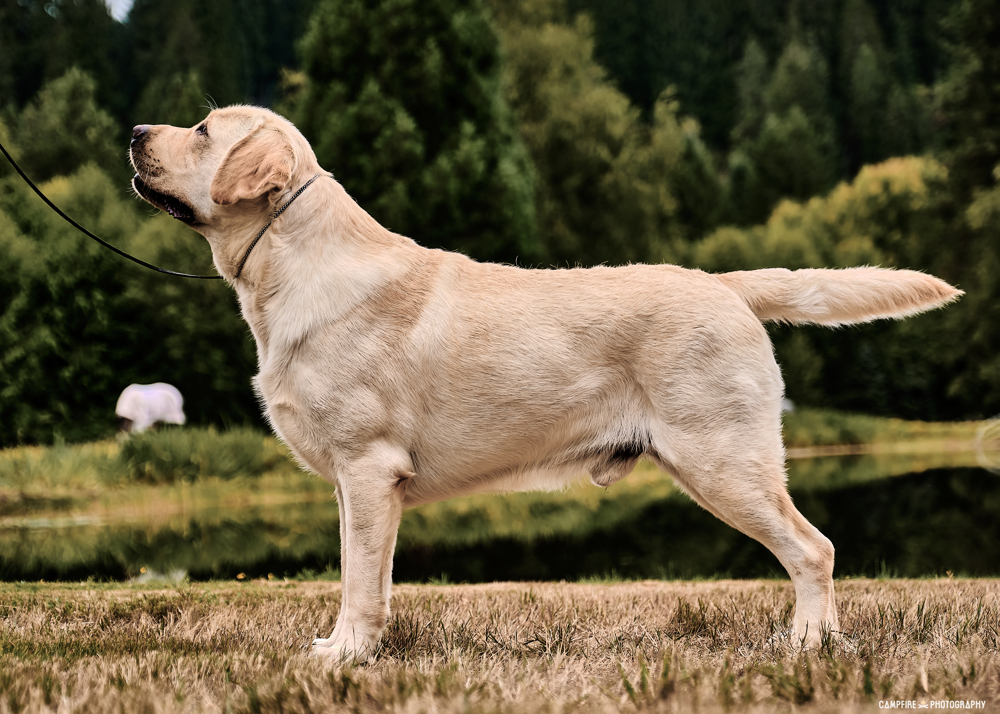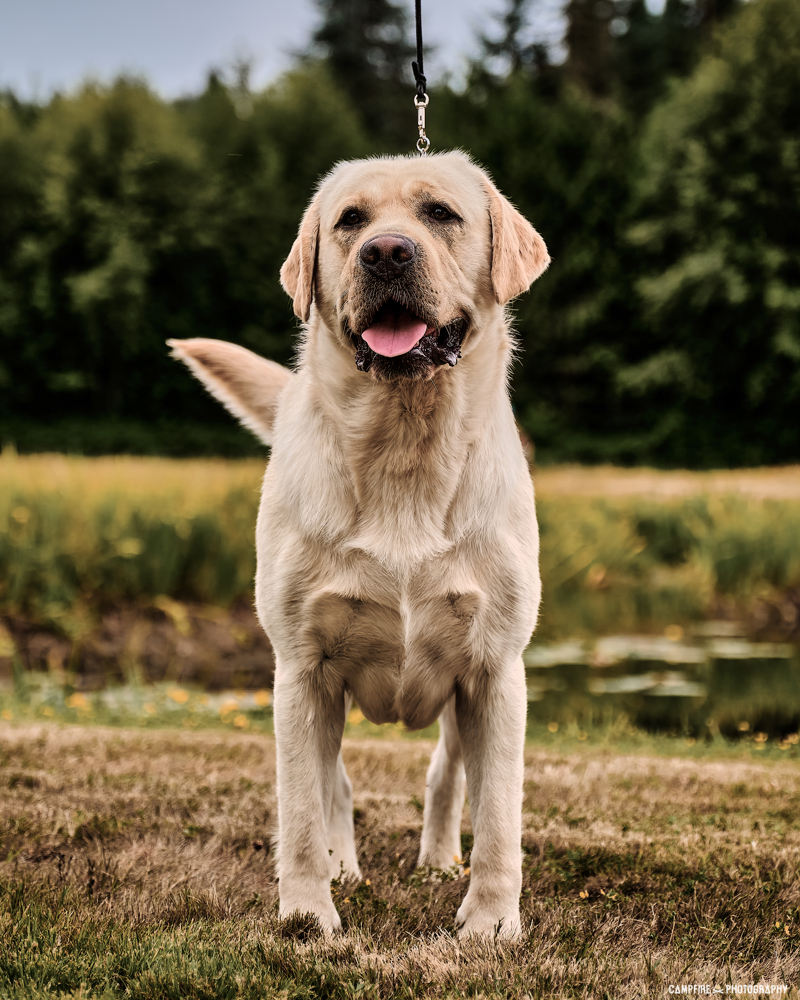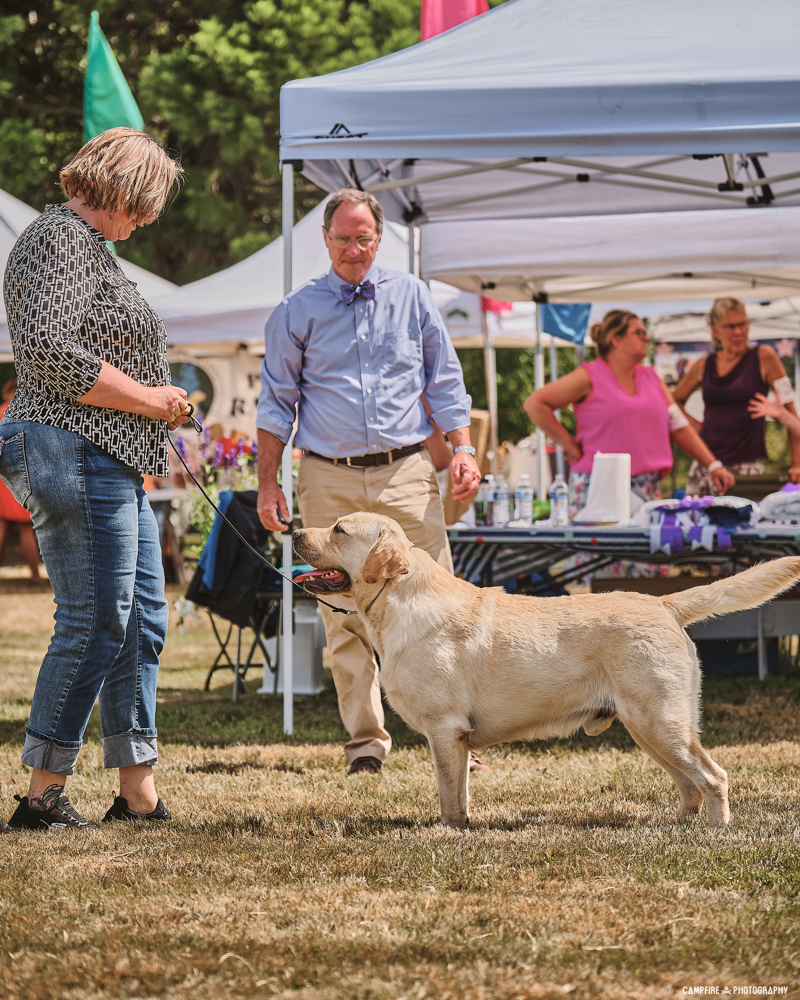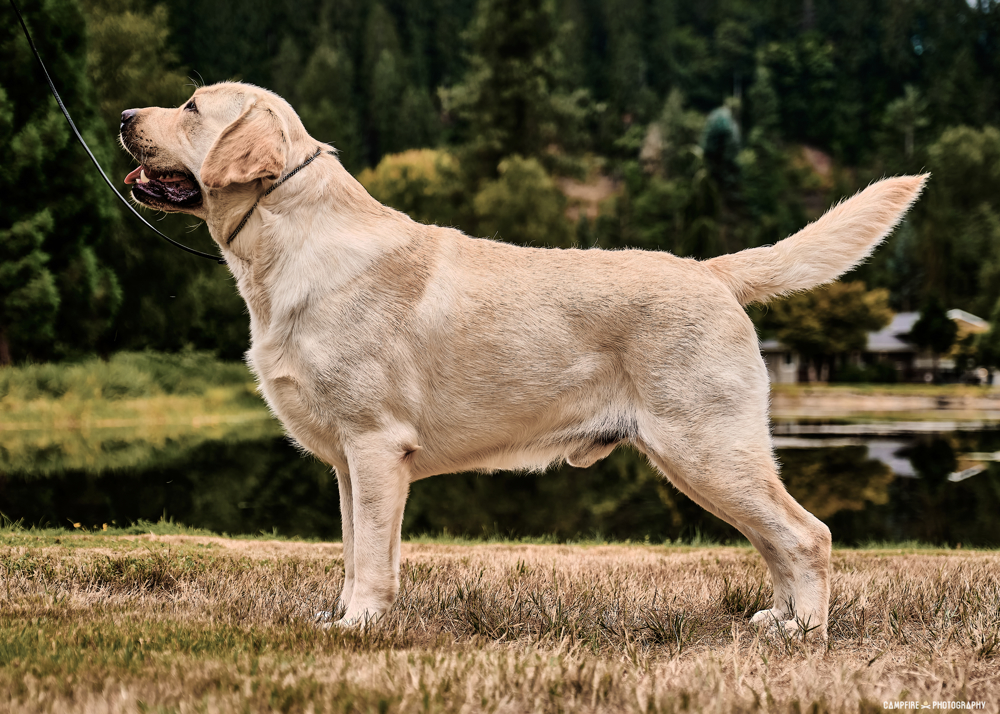 OFA Hips Fair, Heart Echo'd Clear, CNM Clear, EIC Carrier, HNPK Clear, PRA Clear, RD Clear,
SD2 Clear, Dilute Clear, Long Coat Clear, Copper Protective Gene Carrier, Copper ATP7B Clear,
Yellow does not carry Chocolate
Nitro is a new addition here at Skyfire.  Bred by Sonia Czajor of Bella Mare Labradors in Poland we are tickled to have Nitro join the family.  
Nitro is a big dog, measuring 24 1/2″ at the shoulder.  Even with his size, he is a lovely mover.  
The pictures above are from PSLRA 2023 where he is almost out of coat.  We can't wait until he is back in this fall. 
Nitro will be out and about in limited showing.
Co-owned with Dana Richmond of Danrich Labradors.
BISS CH Anguk Nauk (Anguiano)
CH Stonenge (Anguiano)
CH Lobuff Hollyridge Wizard of Oz
Lobuff Hollyridge Osprey
Rocheby Replica
Zarina (Anguiano)
CH Adventure's Pull The Trigger
Tequilalab's Dark Diva
Anya Stroud (Anguiano)
CH Hyspire Adrenaline Rush
BISS CH Boradors By George
Hyspire Cavanaugh
Gabana Girl (Anguiano)
Tabatha's Excalibur
Ladie Shelby (Anguiano)
Pol CH Calling Vegas Bella Mare
Am/Mex/Pol CH Vegas Night Bella Mare
GCH CH Dickendall Buckstone Three Dog Night
GCHB CH Saddlehill Late Knight Scramble
CH Dickendall Princess Phoebe
Pol CH Sandamar Hyspire You're So Vain
CH Buttonwood Stone Cliff True Grit
CH Hyspire It Had To Be You
Pinacolada Bella Mare
SE CH Annual's Play With Me
Int CH Seawind Polish Poker
Annuals Texas Rose
Pol CH Better Not Sell Bella Mare
Dickendall Ez Rock
Pol CH Should Not Sell Bella Mare