Skyfire Nobody Puts Baby in a Corner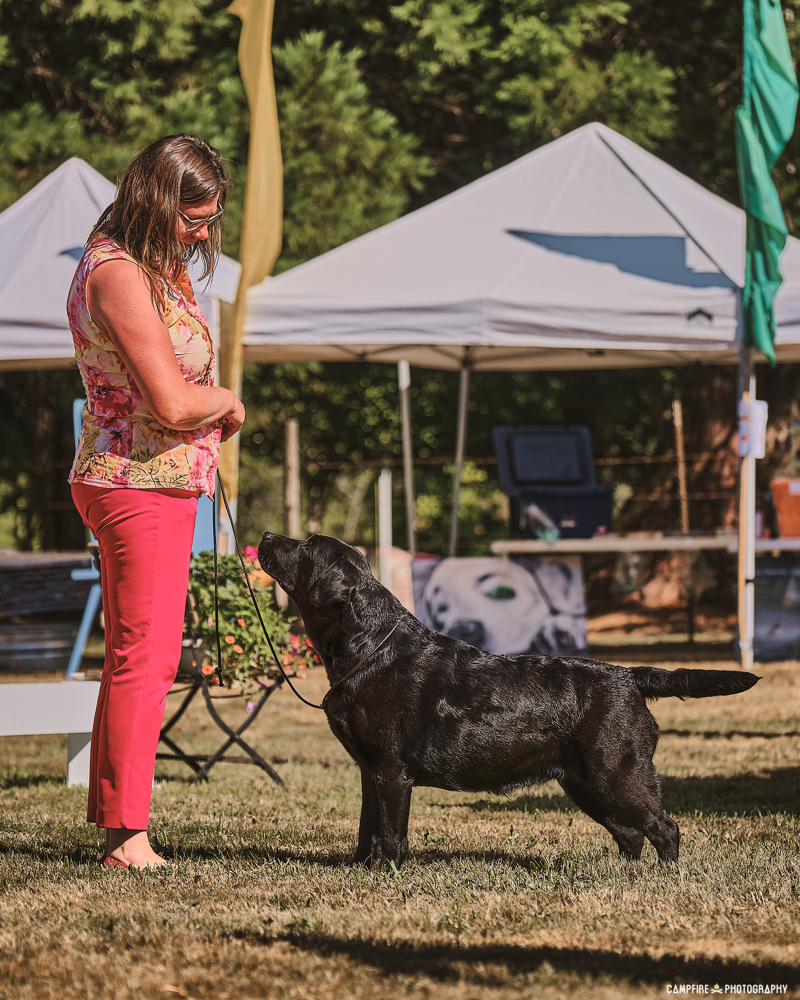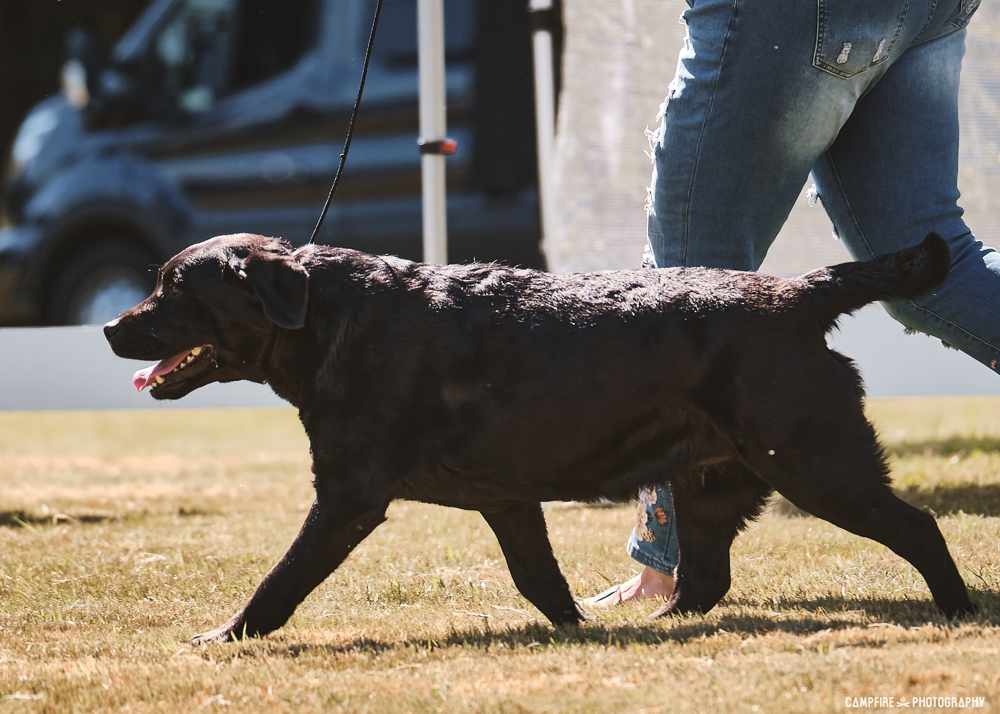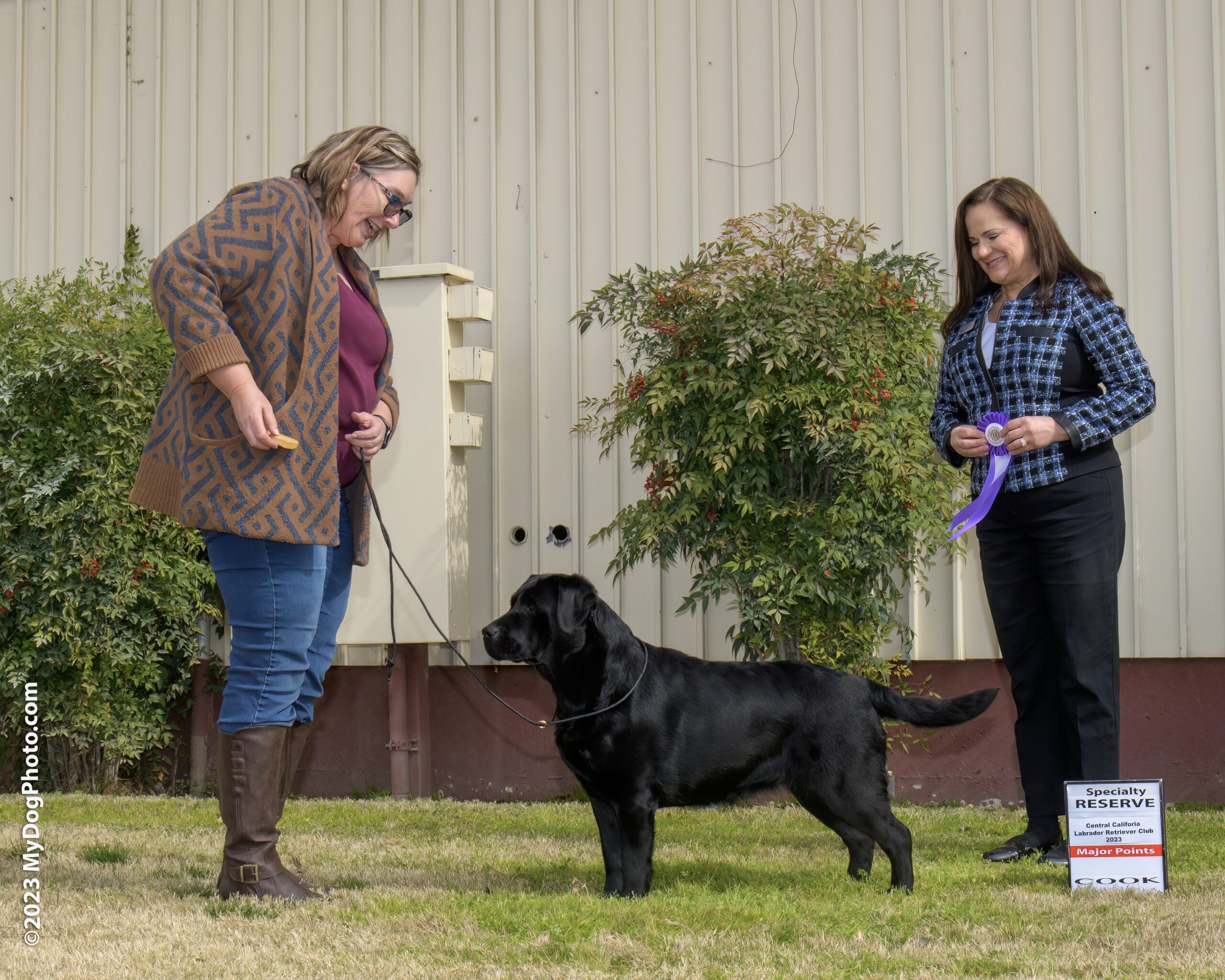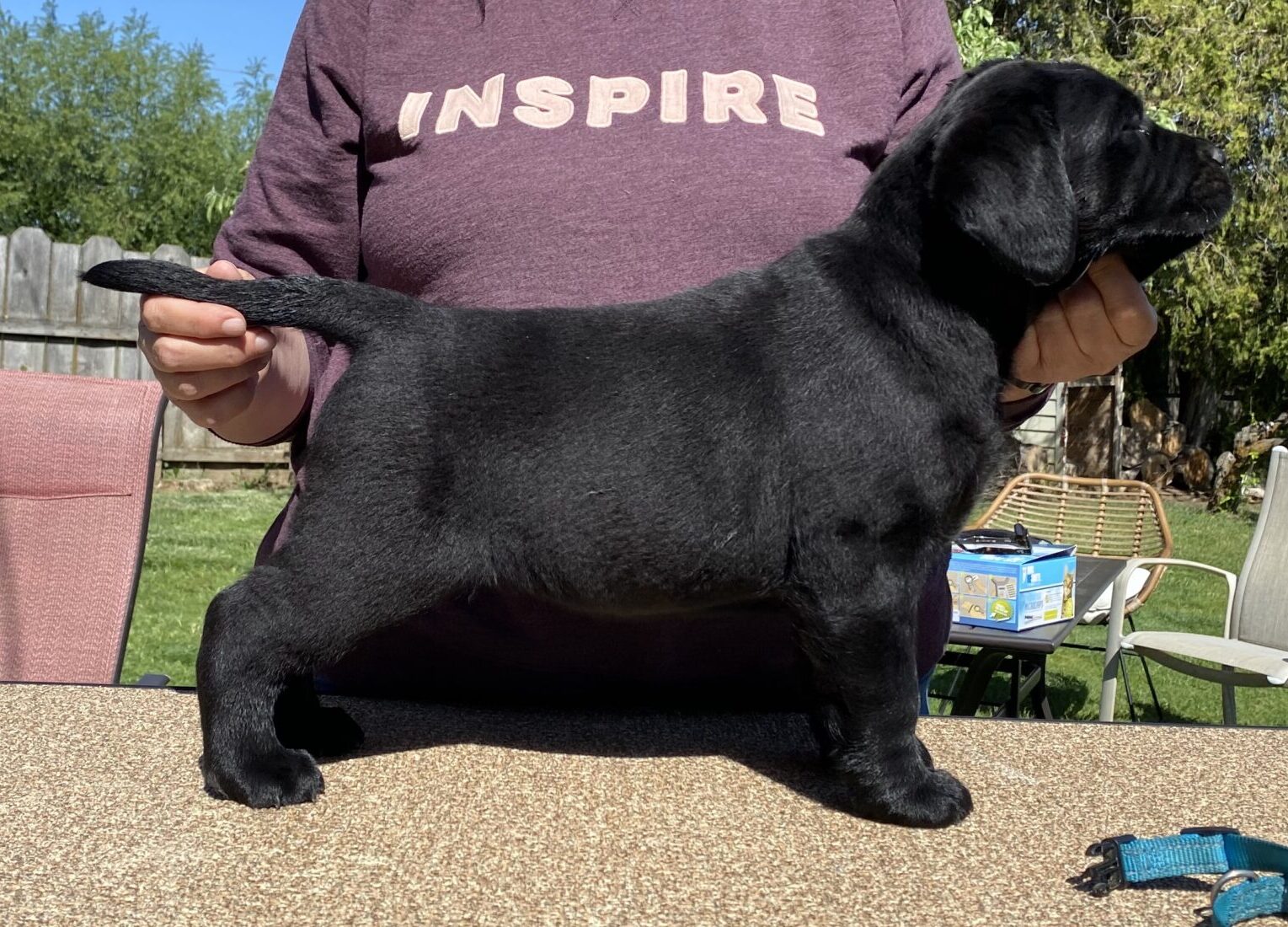 OFA Hips Excellent, OFA Elbows Clear, OFA Heart Echo'd Clear, DNA TBD, By
We are very excited about Grey's future!  
Jessica said to me – I want to do a litter where it is all my decisions – and now we have Grey!  
Thanks Jess for such great choices!  
Grey has been shown lightly – watch for her to be at more shows this upcoming year.
Reserve Winners Bitch – Susan Huntzinger, Riverlane Labradors – GGLRC Supported Entry
Reserve Winners Bitch – Allison Rogers, Devonshire Labradors – Central California LRC
Winners Bitch / Award of Merit – Kim Jacobson, Alibi Labradors – Heart of Texas LRC
CH ClearCreek BonaVenture Dust In the Wind
CH Hyspire Maritime Everything You Always Wanted
BISS CH Sureshot Hyspire Impressive
CH Windfall's Pipe Major
CH Janrod's Tammy Wynot
CH Maritime Forecast Matilde
CH Hyspire Hot to Trot JH
Maritime Hyspire No Doubt
Am/Can/Eng SH CH ClearCreek BonaVenture Windjammer JH
CH BonaVenture's Clipper
CH Glengary Lubberline Schooner
Breezewood Glengary Windfall
ClearCreek BonaVenture Aspen's Run
CH Lunches Teddy Bear
CH BonaVenture's Glory Bound
Skyfire Lock and Load
CH Somersun Skyfire Six Shooter for Livewire RN
Multi BISS GCH Nipntuck Stocking Stuffer
CH Hyspire Shahli Hotter Than Blazes
CH Blackwater's Nipntuck Cheerleader
Somersun Classie Chassie
Skyfire's Dangerous Company
Can CH Shamrock Acres Let It Snow II
Skyfire's Some Like it Hot
Trinty's Titus
BISS CH Dickendall Davaron Gable
CH Trinity's Eternal Joy
Skyfire's Kodiak Bombshell
Skyfire's Quidditch Star
Skyfire's Life on the Edge