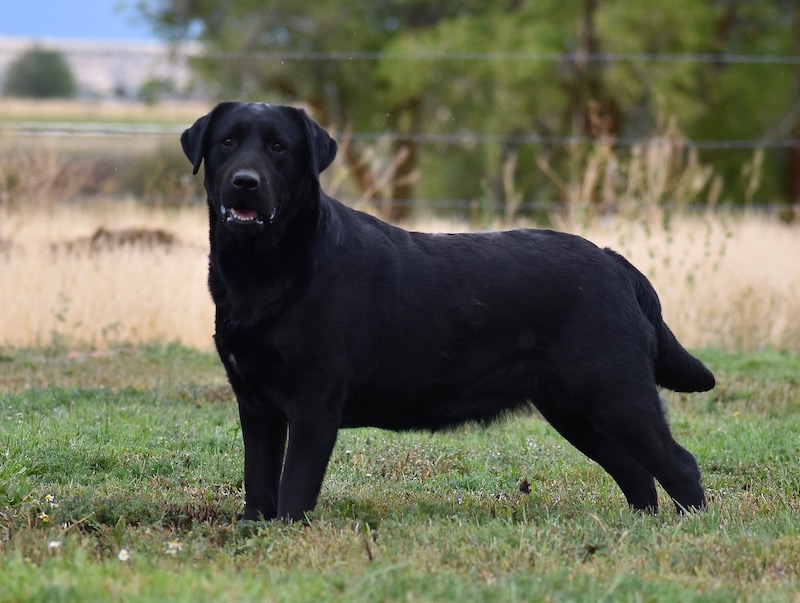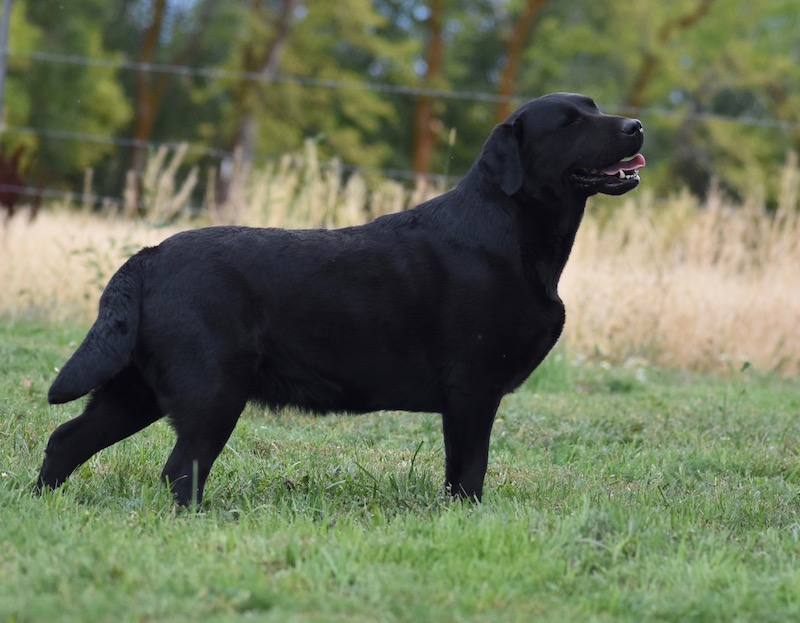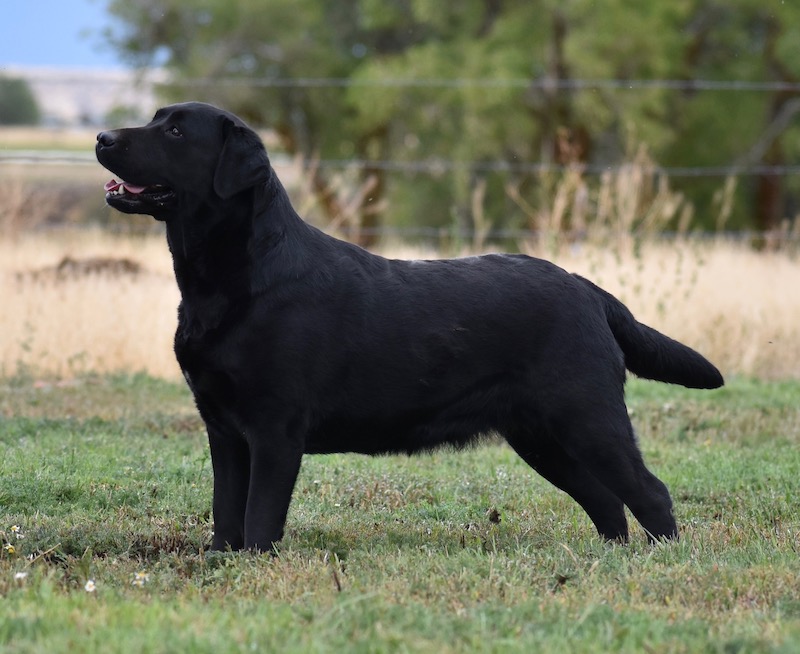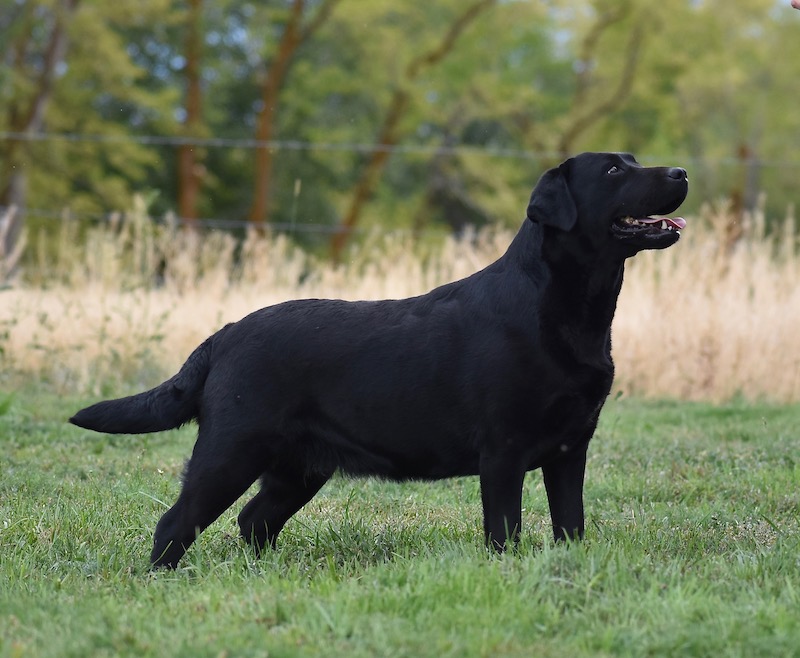 OFA Hips Good, OFA Elbows Clear, OFA Heart Echo'd Clear, CNM Clear, DM Clear, EIC Clear, HNPK Clear, PRA-PRCD Clear, RD Clear, Skeletal Dysplasia 2 Clear, By
Saiga is a lovely daughter of our boy Ruger and littermate to specialty winning Monroe.  She's just as sweet and correct as can be.  
Saiga is taking a vacation and hanging out at Elkhorn Labradors this summer for an exciting litter.  
We are excited to see what she produces for them. 
CH Somersun Skyfire Six Shooter for Livewire RN
Multi BISS GCH Nipntuck Stocking Stuffer
CH Hyspire Shahli Hotter Than Blazes
BISS CH Sureshot Hyspire Impressive
CH Hyspire Pipin' Hot
CH Blackwater's Nipntuck Cheerleader
CH Tabatha's Nipntuck You Are It
Blackwater's Remarkable
Somersun Classie Chassie
Skyfire's Dangerous Company
BISS CH Weathertop El Nino
Skyfire's On the Line
Can CH Shamrock Acres Let It Snow II
CH Ridge View Frosty The Snowman CD JH
Hollidaze Nighmare
Skyfire's Some Like it Hot
Trinty's Titus
BISS CH Dickendall Davaron Gable
CH Dickendall Arnold
Wolvercoat Gaity Girl
CH Trinity's Eternal Joy
Multi BISS CH Lobuff's Bare Necessities CD JH
Ridge View Trinity's Selena
Skyfire's Kodiak Bombshell
Skyfire's Quidditch Star
BISS CH Ruthless Blazing Brentley MH CDX WCX TDI
CH Nipntuck Skyfire Too Much Fun
Skyfire's Life on the Edge
BISS Visions The Life Of Riley
Skyfire's On The Line