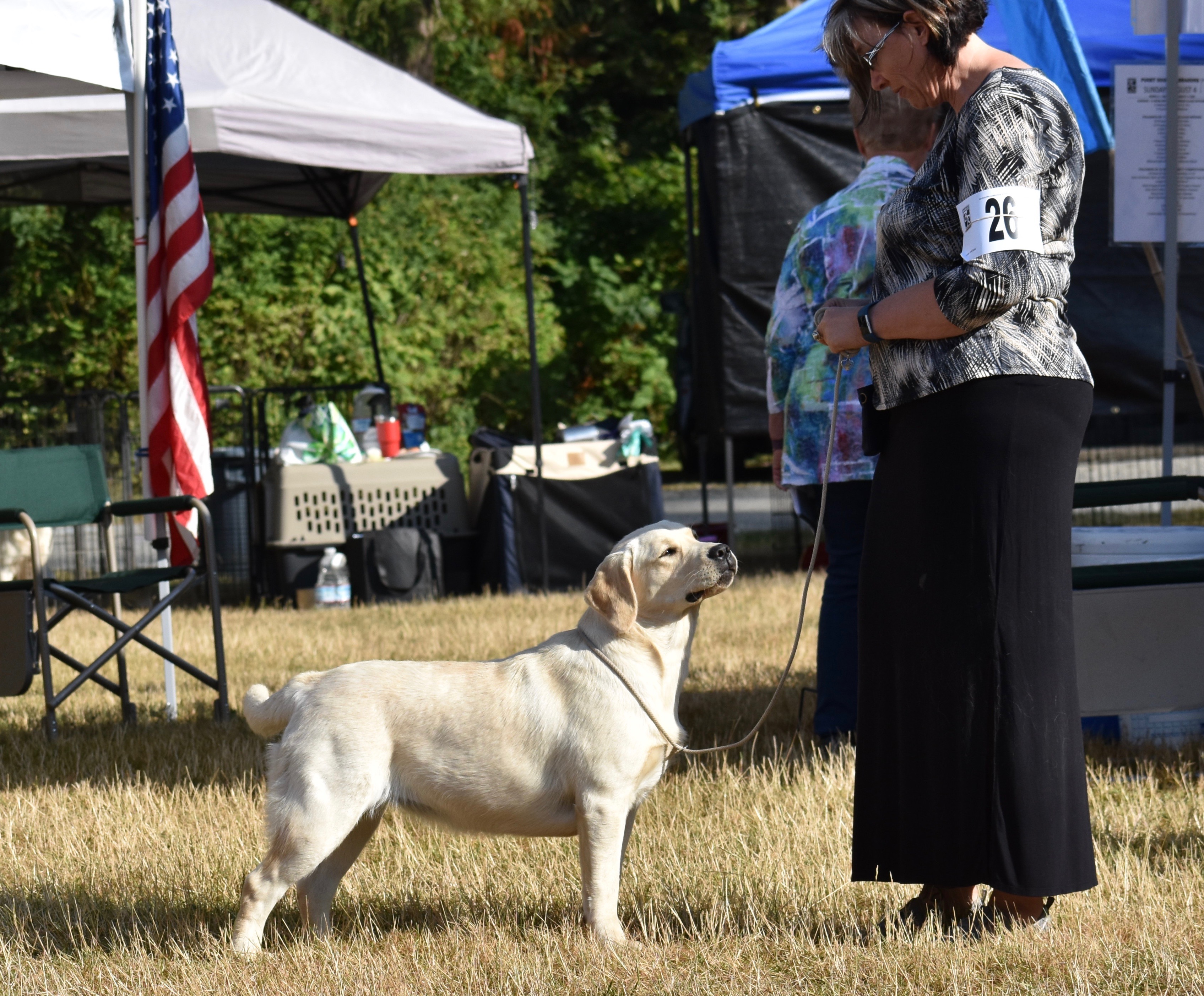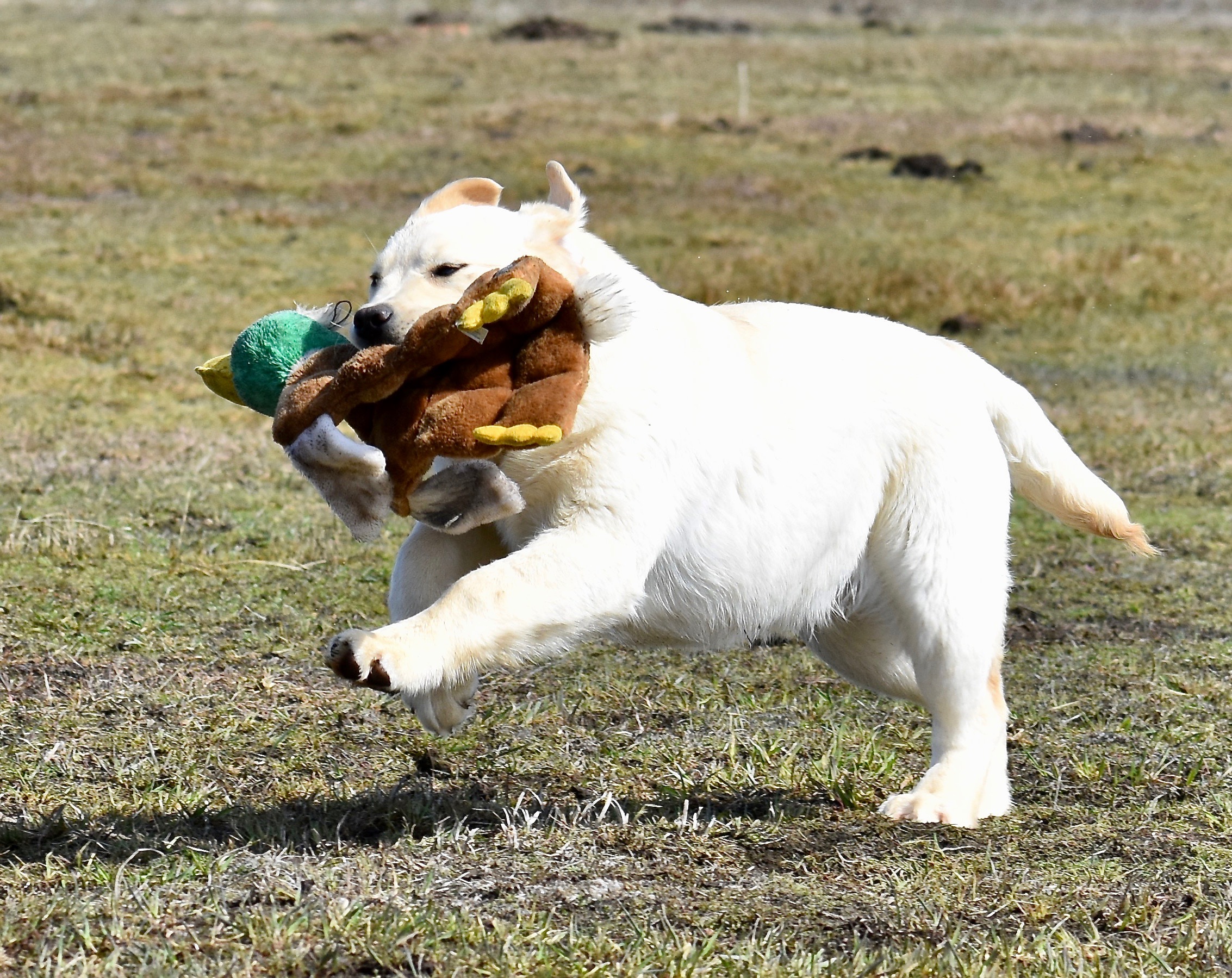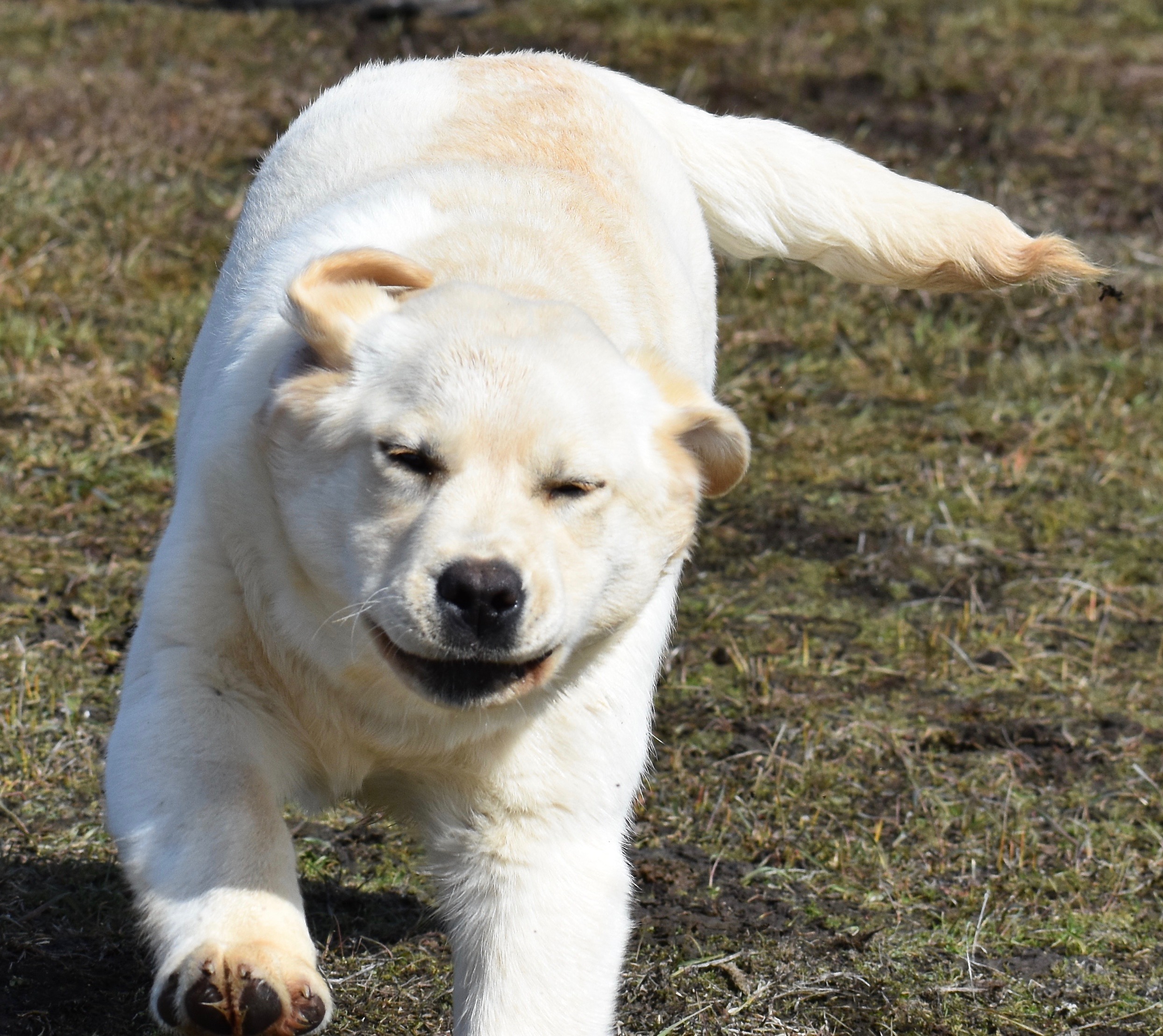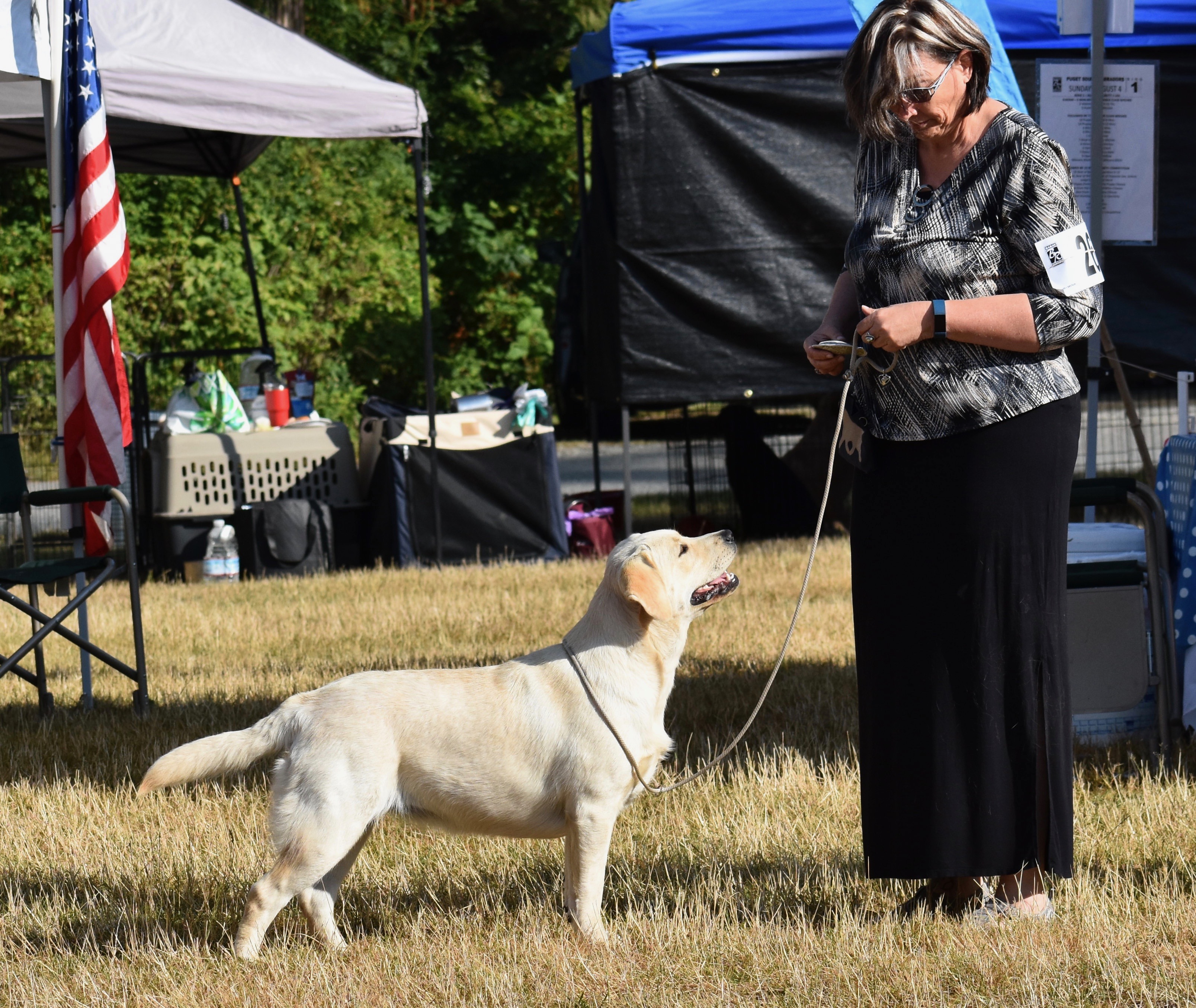 OFA Hips Excellent, OFA Elbows Clear, Heart Echo'd Clear, CNM Clear, EIC Clear, HNPK Clear, PRA Clear, RD Clear, DM Clear, SD2 Clear, Dilute Clear, Long Coat Carrier, Curly Coat Clear, Pure for Yellow.
Scandal is my pretty Bacall daughter that I just love.  I saw her dad on a very bad video on facebook and took a leap of faith and bred to him – I was thrilled with my litter!  Scandal was my pick girl, out of a very deep litter and she is growing up just as I had hoped she might!  I hauled her out to the specialties as a baby and she placed, even out of coat in huge, lovely classes!  Earning 2nd's and 3rds at Greater Boston, and 2nd all weekend long at PSLRA – completely bald!  Wouldn't it be nice if we had NW specialties when it was 90+ degrees out?
Scandal believes that showing affection is a full body contact sport – her favorite move being a leap (think ala Dirty Dancing) from five feet away with the expectation that you will catch her!  Can you tell I'm smitten?  Unfortunately Scandal's show career was interrupted by a pandemic.  We are excited to have Scandal producing the next generation of Skyfire Labradors for us!
Am Bronze GCH Belquest Conclusions Banana Hammock
BISS CH Gateway's Nothin But Trouble
BISS Am CH Julsby Hey Good Lookin
CH Eickholt Mojo O'Crosswinds
Belquest On a Whim to Julsby
CH Gateway's White Dove
CH Lobuff Bobwhite at Chucklebrook
Hyspire Gateway Major Chord
GCH Conclusions Banana
Am/Can CH Castlewood's Just Do It
CH Langshott Gale Force From Kimvalley
CH Castlewoods Catch Me If U Can
CH Conclusions Sage RN
Allegheny's Biscotti
Allegheny's Labwell Jollity
Skyfire's Marry A Millionaire
Greenstone's Royal Flush
BISS CH Wit's End Jacks or Better at Blackwing
BISS CH Blackwing Superfine
BISS CH Wit's End Windfall Vegas Showgirl
CH Greenstone's Everlasting Bloom
BISS Hyspire Shahli Hotter Than Blazes
Trinity's Everlasting Vine
Skyfire's Some Like it Hot
Trinty's Titus
BISS CH Dickendall Davaron Gable
CH Trinity's Eternal Joy
Skyfire's Kodiak Bombshell
Skyfire's Quidditch Star
Skyfire's Life on the Edge