Skyfire's Toasted Coconut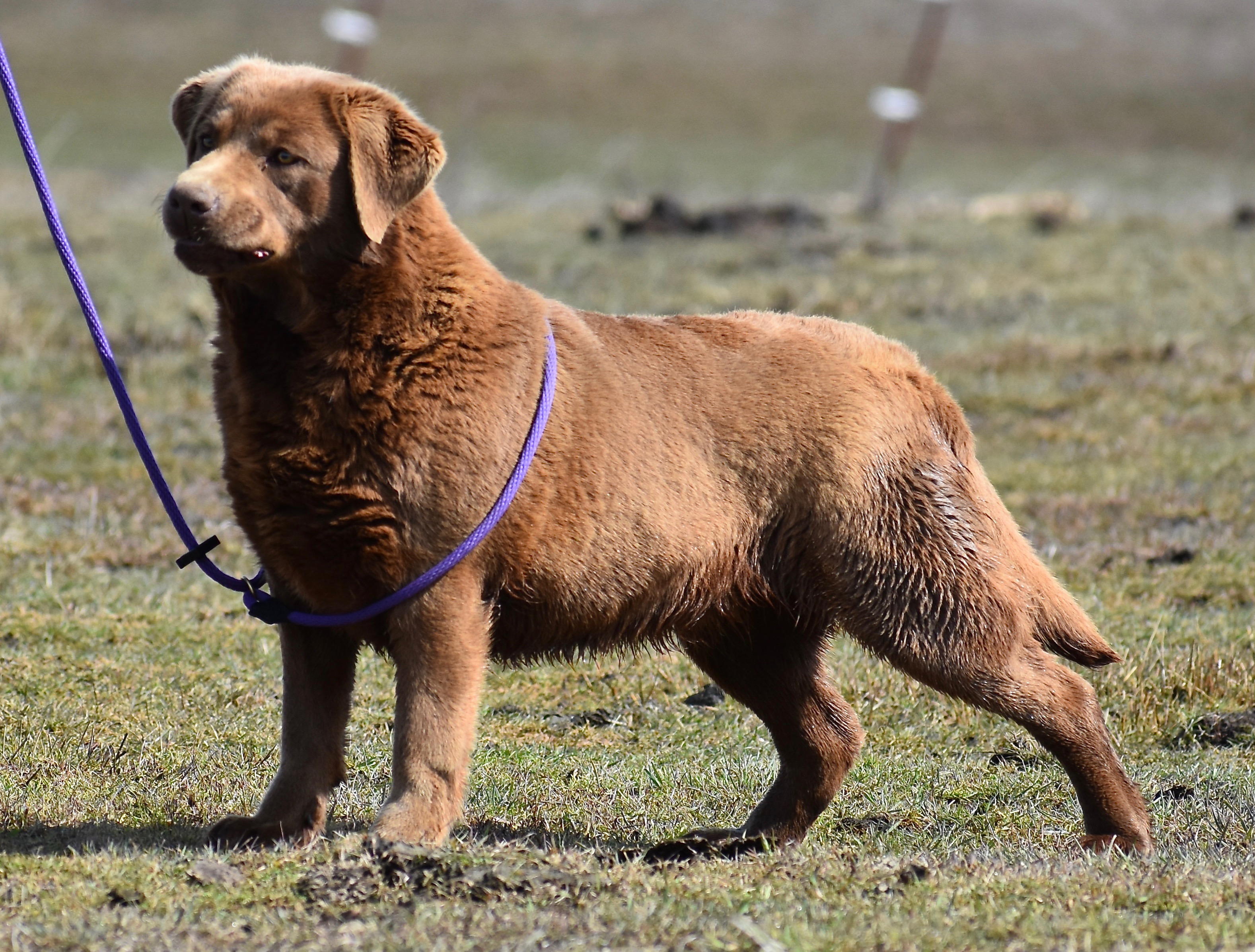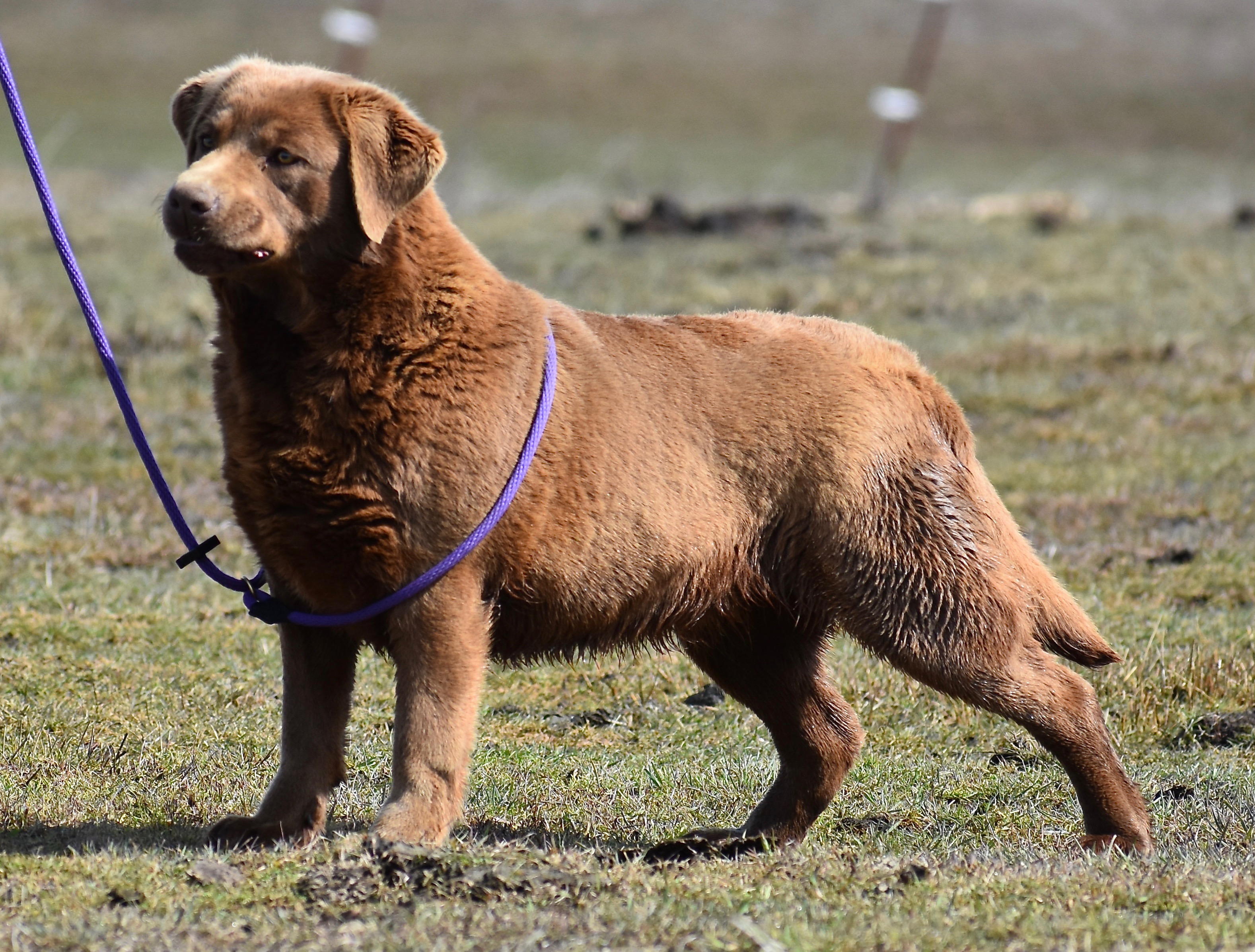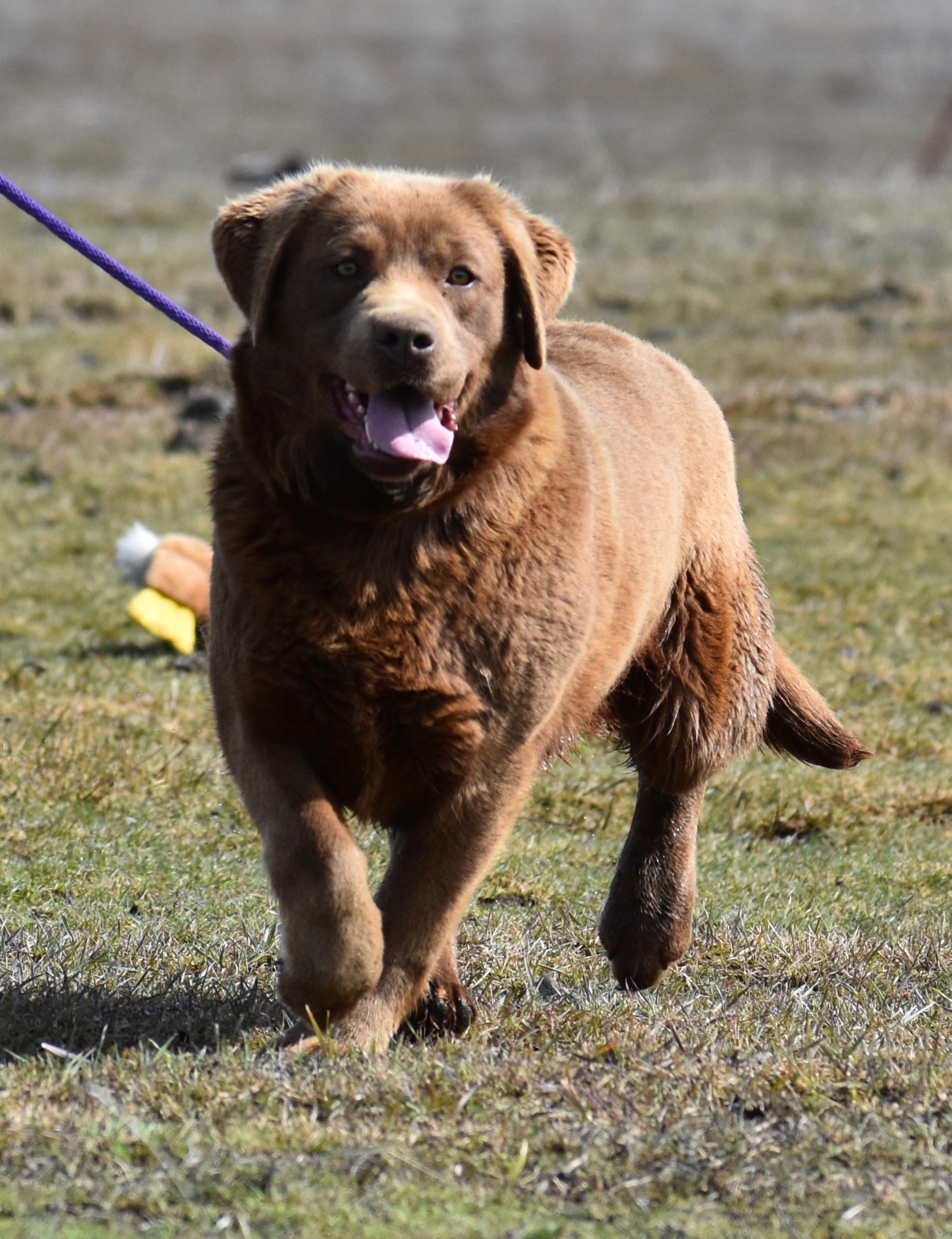 OFA Hips Good, Elbows Clear, OFA Heart Echo'd clear, EIC Clear by Parentage, PRA Clear by Parentage,  Full Dentition
Macaroon is a funny, sweet, silly girl who reminds me daily of her dad!  For any of you pro rodeo fans – she is mostly named after the famous bucking  stallion Grated Coconut, when happy she bounces around like a good bucking horse (minus the heel kick), but because she is brown we thought Toasted Coconut was more appropriate.  
 Shown above in full sunburned winter coat, Macroon is a beautiful girl, with bone, size, coat, angles and topline.  
Just everything we want.  Macaroon makes me smile daily! 
Because there has been some discussion about it, I am posting Macaroon's mother (Gabby) OFA Hip and Elbow clearances here.  Gabby was OFA'd three days prior to turning two years of age, in standing season and because I didn't want to wait another ten months to breed her – I shot her films and bred her on her prelims.  Gabby was OFA Hips Good, Elbows clear at three days shy of two years, and I saw no reason to reshoot films to get that 'final' clearance for three days difference.  
'
Skyfire's Hunk of Burning Love
WD LRC of Canada
BOSweeps LRC of Canada 
BOSweeps PSLRA
BOSweeps SJVLRC

Multi BISS Am CH / Can GCH Skyfire's Jedi Master
GCH Epoch's Moccasin Joe
GCH Quail Chase Broadway Joe Windfall
Epoch's Treasure
Skyfire's Fun On the Run
Am/Can CH Skyfire's Oughta Be A Law JH CD WC
CH Nipntuck Skyfire Too Much Fun
Skyfire Tynder Why Not
CH Somersun Skyfire Six Shooter for Livewire RN CGC
Multi BISS GCH Nipntuck Stocking Stuffer
Somersun Classie Chassie
CH Skyfire's Luv Me Tynder
CH Skyfire's Oughta Be Haulin RN CGC WC
Can CH Willoridge Bring It On
Skyfire Everland Chatterbox
CH Banner's No Line on the Horizon
CH UCH SHR AGI Endeavor Piccadilly Gotta Wear Shades JH NA NAJ WC CGC TDI
BISS CH Sureshot Hyspire Impressive
Can CH SHR ACG UCD UW P GRCH Lubberline Endeavor Binnade JH CD NA WC CGC
Epoch's Bag of Tricks at Banner
Mallorns Aldebaran
BISS CH Epoch's Brown Baggin
Skyfire Maritime Whose Talkin Now
MBISS CH Thornwood's Dressed To Thrill
CH Thornwood's Resolution
CH Thornwood's Singular Sensation
Skyfire's Southern Charm
Am/Can CH Skyfire's Oughta Be A Law JH CD WC
Skyfire's Perpetual Motion